How to Use Facebook Lead Generation Forms
Saturday, July 23rd, 2022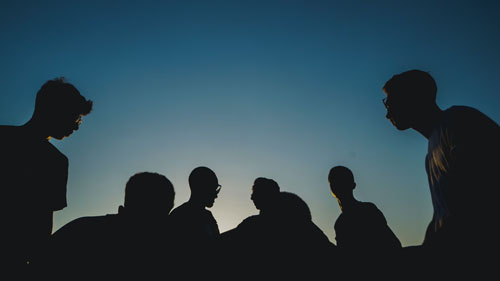 Facebook is a great way for businesses to engage with their customers and potential leads – but what if you want your leads without having to worry about anyone else seeing your business page? There's a way for you to do that! You can make a simple form on your business page, ask people for their information, and then send them the responses directly from the form. This will allow you to keep all of your leads hidden from any other users who may be looking at your page or posts!
This article has some tips on how to use Facebook lead generation forms in order to increase traffic both online and offline.
What is a Facebook Lead Generation Form
How to Create a Facebook Lead Generation Form
Why Use a Facebook Lead Generating Form
Benefits of Using a Facebook Lead Generation Form
How to Make the Most of Your Facebook Lead Generation Forms
What is a Facebook Lead Generation Form
A lead generation form is a form designed to collect contact information from the user. A lead generation form can be embedded in a web page, submitted by an online contact form, or submitted on social media.
In order for a Facebook Lead Generation Form to work properly, you will need a Facebook lead page that is set up for this purpose.
How to Create a Facebook Lead Generation Form
Locate the "Lead" Page
The first thing you will need to do in order to use a Facebook Lead Generation Form is create a new Facebook page for your company's lead generation goals. You can do this by visiting facebook.com/pages/create/.
Add a Picture and Cover Photo
Once you've created a Facebook page, it's time to add some information and start getting your form out there! First, you'll need to upload a picture for the page. After that, you can add a cover photo. Your aim here is to create interest in your business and your brand so keep this simple and eye-catching.
Add a Lead Ad
The first step to creating a Facebook lead generation form is getting your ad out there! This will ensure that the form you create will have people interested in it from the start. Take some time to choose an engaging image and write a compelling description for your page so that users stay around long enough to fill out the form.
Create an "Event" for Your Page
To generate even more traffic, you should create a public Facebook event related to your lead generation campaign. This will allow interested users to register for the opportunity to get in touch with your company without revealing their personal contact information! For example, if your page is about your new restaurant, you might create an event for a free tasting.
Keep Sent Users Updated
You should post regular updates to your page so that users know where they are in line and what they can expect from the process of filling out your form and becoming a lead for your company. This will help increase the value associated with people's contact information and make your page even more enticing!
Why Use a Facebook Lead Generating Form
Increase Leads
This is pretty self-explanatory: generating leads through Facebook ensures that you'll get the most people possible involved in your business and its future. The more users who engage with your business, the better!
Keep Users Engaged
Social media sites are the perfect avenue for keeping people engaged with your business, but you have to be careful about what information you share about yourself or your company on social media sites. By using Facebook lead generation forms, you give users the opportunity to engage with your brand without revealing their personal information!
Lead Generation Form Reduces Refund Rates
If your company offers refunds or guarantees, you can reduce the chances of users requesting them by keeping their personal information private until they buy from you. With a lead generation form, you can keep all sales and other transactions on Facebook private and avoid any confusion that might arise in a standard buy/sell situation.
Cleaner Lead Generation Forms Yield Easier Transfers
If you buy high quality traffic, then the leads that you buy will be much easier to transfer to your business! This is because there's no need for users to fill out an online contact form or give their personal information right away. Instead, they are given an opportunity to buy from you, but only if they are actually interested in buying! This prevents users from accidentally submitting their information and means that your company's staff can focus on higher-quality leads with less wasted time spent contacting irrelevant users.
Easier Marketing Means More Money for You
Easier lead generation forms translates into more leads, which means that you'll spend less money on advertising. This can be translated into more revenue for your company!
Benefits of Using a Facebook Lead Generation Form
A great benefit of using a Facebook lead generation form is the fact that you'll be able to build trust with potential customers and leads. By posting regular updates about your business and what's going on with the lead generation process, you'll be able to build a rapport with them and show them exactly what they can expect from working with you — without requiring them to reveal their personal information.
As we all know, there are too many people who just want something for free, so it can be difficult for some businesses to find good leads. However, by building a rapport and transparency through Facebook lead generation forms, you should be able to attract high-quality leads who are willing to work with your company in return for goods or services.
How to Make the Most of Your Facebook Lead Generation Forms
Use Quality Content
It's important to make sure that your content is high quality, engaging, and relevant to the area of services or products that you are selling. This will help ensure that Facebook users are willing to fill out your lead generation form!
Keep Your Forms Short
If you ask for too much information on your form, then people are likely to give up before they get through it all. Try to keep things short and sweet so that people who want to learn more about your business aren't overwhelmed with questions!
Keep Things Consistent
Make sure that you're keeping things consistent on both your form(s) and on the posts of your company page. If you're constantly changing the amount of details that you're asking for, then users are more likely to become confused. This can also cause problems in the event that they do submit their information!
Include a Call-to-Action Button
Make sure that your call-to-action button is included on each page where you have a lead generation form. This will give users who are unsure about things a chance to talk to you directly, and also means that others won't be distracted when they're filling out the form!
Review Your Forms Regularly
Make sure that your forms stay relevant by keeping tabs on them regularly. If you notice that something isn't working, then you can go in and change it so that it continues to attract good leads for your business!
Offer People Something Free
If someone gives their information to your company and doesn't buy anything, then they may get irritated! Take advantage of this by offering them something free when they provide you with their details — most likely an eBook, video, or similar type of content. This will make them feel much better about giving you their details and show them that your company is willing to give back!
So now you know how to create a Facebook lead generation form on your business page – but how do you get people to fill out the forms? There are some things you can do to help them!
Use Pictures
People are much more likely to click on images than posts with a lot of text, so this is a great way to get people's attention and draw them in! You don't have to use pictures that absolutely relate to your business or industry, but they should at least be relevant!
Tell People What They'll Get
People are much more likely to fill out your lead generation form when they know what to expect when they complete it. Make sure that you tell them exactly what kind of information you need from them, so that they really know what they're getting into and can decide how much of their information they're comfortable sharing.
Use Different Forms for Different Parts of Your Business
By creating separate forms, you can show people what your business is capable of and make it easier for them to decide which aspect of your business they want to support. This is a great way to get leads and increase the brand awareness for all aspects of your business!
Include a Value Proposition
A value proposition is a reason why people should use your company instead of going somewhere else. It's important to include this on every page that you have a form, whether it be for an event, blog entry, or something else. People want to know why they should choose you over other competitors, so make sure you give them a reason!
Include the Right Content
Content is one of the most important parts of your lead generation forms. It can be tempting to include as much text as possible on your form pages — but this will cause people to begin ignoring it before they even finish reading everything! Instead, keep it to the point and make it concise. People are much more likely to read text if it's shorter, so don't include anything that isn't necessary!
Wherever You Add a Form, Make Sure There Is Relevant Content Available on the Page
If you add a form anywhere on your company page, make sure that there is content available to fill it out! People are more likely to fill out your forms if there is something that they can read, watch, or otherwise interact with on the page. If you're looking for a place where people can view some content, then maybe you should think about adding an event form — this way they don't have to leave the page and can instead interact with it!
LEAD GENERATION FORM IDEAS
Request Emails for Newsletters and Promotional Materials
Connect with Event Attendees
Showcase Your Products and Services
Announce New Blog Posts
Tell People About New Events
There are tons of other forms that you could add to your Facebook lead generation form page! You should think about what information would be most beneficial to you and then include it on the page. This will help people see why they should give you their details, which will hopefully cause them to fill out the forms faster!
Conclusion
If you want to grow your business with Facebook, then it's time for you to take the next step. That means creating a lead generation form on your company page! These forms are great because they'll allow people to enter their information without having any chance of other users seeing them. And if someone doesn't have an interest in what you're offering? No problem – there are tons of different ways that you can use these forms so that the right person sees them. If this sounds like something that would work well for your business, let us know and our team will help get started building an awesome strategy together!
Filed under: Tips & Tricks

---