How to Start Your Online Business
Thursday, June 9th, 2016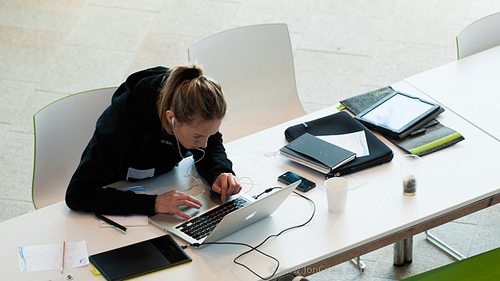 Starting an online business is much easier than opening a physical store. This is because you will not pay for retail store, operate at your own time anywhere and above all your products will reach millions of customers within the shortest time possible. One amazing factor about online business is that you require extremely low startup cost. Below are some ways that will help you start and run an online business.
Draft a business plan
Like any other business, an online business too requires a plan.  Creating a business plan will help you know your target market, competitors, and secure resources, attract funding as well as build customer loyalty.  The plan will guide you whether you want to operate as a sole proprietorship, corporation or limited liability company. Include also ways of financing your business on your plan.
Look for a market and define your product
Market finding is one of the vital elements when it comes to setting up an online business. Make sure that there is a market for your product or idea. Online business is competitive and in order to face and overcome the stiff competition you need to define what you are selling. This because there are several retailers selling the same product online therefore find a niche that will differentiate your product from others. Do a lot of research in order to find out if there is an audience and some competition.
Design your website
Ensure that the website you will create is functional and stylistic in order to lure in customers. Your website should reflect what you are selling. Remember that, your website is your online storefronts so make it customer friendly. Make your navigation simple and clear as well as similar on every page. Keep your site clean and update your content constantly.  Create a website that people will trust, visit and get what they want.
Select a name and domain name for your business
Make sure you give a unique name to your business. The name will help you market your business. Make sure you to register your business domain name. Go for sometime short and catchy. Do a lot of research to know if the names you are interested in are available.
Have a web hosting service
Web hosting plays an important role in online business. Ensure that you go for long-term services for your business to be successful. Look for affordable hosting service that will suit your budget.
Create catchy content
Every website requires quality and catchy content.  Display your content in professionally manner.  Produce what you consider valuable and always monitor its impact on your audience.
Use social media to promote your website
Being social is a key to internet success. Make sure that you have business accounts on LinkedIn, Face book and twitter. Link your website to all of them. Online platforms will turn visitors into buyers. Optimize your site to SEO.
Get traffic
Traffic is important element in online business. Attract a lot of traffic to your website through the two paths that is free and paid path.  Advertisement is one of the easiest ways to get traffic to your site. Ensure that you use keywords that are short and simple. Therefore, use search engines to lure in targeted buyers to your website.
Make your business legal
Every business needs to be registered according to the law governing any state. Make your business legal to prevent future problems.
If you need free website traffic, sign up to 10KHits today and get 100 traffic points free at https://www.10khits.com/signup!
Filed under: Tips & Tricks
Tags: business legal, business plan, get traffic, legal, online business, start your own business, web hosting service, website design, website traffic
---