How to Setup a Blog with WordPress
Friday, July 29th, 2016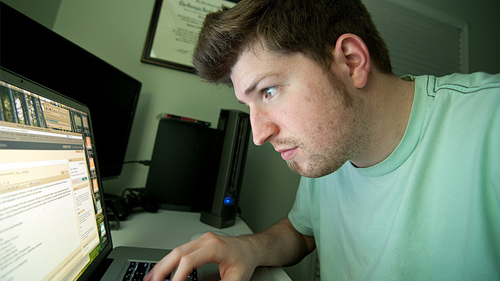 When considering setting up a blog, you should generate a unique URL. It will enable your readers to trace you online. Draft a list of probable web address. Since you will be using WordPress, your URL should have "wordpress.com" as your domain name. With your URL in mind, you can proceed to set up your blog in five simple steps.
Registration
Begin by signing up in WordPress.com by clicking on the "sign up" button available at the midpoint of the top menu bar. You will be redirected to a second page that allows you to type in your preferred blog address. WordPress.com will send an immediate feedback regarding the availability of your address. If it goes through, you can select your username and password followed by your email address and preferred language. Once you are done, click on "create bog"; an email will be sent to you for confirmation and completion of your registration.
Activating your theme
With an active blog account, you should activate your theme. This is done by clicking on "Dashboard" that is in the menu bar after logging in to your account. Proceed to select 'appearance'. This move allows you to browse available themes and select on one. To activate the theme, type its name on the search box at the upper left part of your screen and click on "activate".
Blog Design
On the left side on the menu bar is a settings option that brings you to general settings. You should type in the name of your blog at the top of the provided page. This name will always be in the header. Be cautious when selecting it because it is the name that your viewers will always see whenever they visit your site. Note that it is not your URL and it does not have to be the same as your IP address. It is prudent but not principal to select a tagline. Then, you can save the details and always view your blogs by typing the given name on the search menu.
Include Widgets
You can do this by going back to the appearance settings and selecting "widgets". These are critical tools for enhancing the functionality and designing of your blog. Tags, Facebook like box, archives and email subscriptions- commonly referred to as "follow blog" are the most commonly used widgets. You can add a Meta box to simplify your logging in to your site. Once you have selected suitable widgets, drag and drop them at convenient places on your site because those positions form their dwelling places. Luckily, you can always adjust their positioning to ensure that they are well situated.
Publish your Original Post
You cannot be proud of setting up a blog with Word Press without posting your first blog. Go to 'posts' on the left side of your menu bar and select 'add new'. It is recommended that you write and edit your posts on any word program before pasting them on your 'New Post' page on Word Press. Add a link to the post on the pop-up box availed. Always save your drafts and only publish them once you are ready to post. There is a 'publish' button at the upper right corner of your page. With these few tips, you are certain to be a blogger with Word Press.
Does your online business or blog need more visitors? Find out how to get free website visitors at 10KHits!
Filed under: Tips & Tricks
Tags: blog, install, setup, setup blog, wordpress, wp
---