How to Sell Effectively on Twitter
Monday, August 3rd, 2015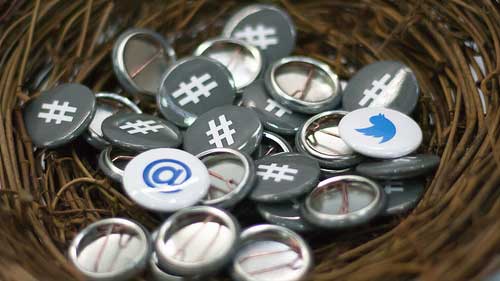 Today, thanks to the advancements that people have achieved when it comes to technology and the internet, there are dozens of social networking sites that people can actually join. Nevertheless, not all of these social networking sites are the same and one of the best sites happens to be Twitter. To tell the truth, with millions of registered members, Twitter is a very ideal platform for merchants to sell their products. Yet, in order to succeed in closing sales effectively on this social networking site in particular, people should learn about the tips below and put them into good practice.
Keep a Limit While Promoting
It is often the case that people happen to forget just how annoying promotional stuffs can be. Some people fail to close sales on this site because they happen to tweet about their products too often. A good seller should never follow such a mistake. There are limits to promotions. After all, Twitter is a social platform where relationships matter more when compared to promoting just a single person or product.
Tweeting Sales, Sales and Sales
This is another mistake that people often do when they want to sell something on Twitter. Whether they believe it or not, the less they tweet about sales, the easier it will be for them to sell something on Twitter. This is because most Twitter members do not really favor any members that have just a single goal, to sell them products, some of which may not be useful at all for them. So, instead of just tweeting about sales, it is better to tweet about daily life, too. The purpose here is to bring a seller closer to his customers.
Offer Stuffs Free of Charge
Selling is all about making money, that is an inevitable fact. However, there are times when a seller should try giving away some of the products he sells for free, too. For instance, an e-book seller may give away for free the first, and only the very first, chapter of his e-book to anyone willing to receive it. This is to actually give customers a preview of what they will get if they purchase the e-book. When the customers fall in love with the first chapter of the e-book, they will most likely purchase the complete version of the e-book, leading to the seller successfully closing a sale.
Reward Customers with Discount Coupons
Discount coupons are always very rewarding. Therefore, a seller may want to consider giving his loyal customers a discount coupon at a regular interval. This will help the seller achieve two things simultaneously. First, the seller will be able to make sure that his customers are not turning away to his competitors in the market. Second, the seller increases his chances of making more sales because with discount coupons, his customers are more likely to invite other people to become a customer of the seller's as well.
Are you ready to boost your website traffic for free? Sign up for free website traffic at 10KHits!
Filed under: Tips & Tricks
Tags: 10khits, smm, social media, social media marketing, twitter, twitter marketing, twitter sales
---