How to Get Free Site Visits
Saturday, March 25th, 2023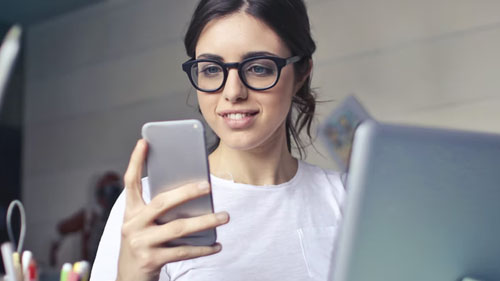 You may have heard the saying, "You can't get something for nothing." But you know what? That's not true. You CAN get something for nothing. And if you've been looking to increase your website traffic, building an email list or just trying to promote a product or service online – all of which are things we're always happy to help with here. This article is going to be invaluable!
There's no need to pay money for advertising on Google, Facebook and other sites when it costs absolutely NOTHING and takes less than 5 minutes using these three simple methods:
Posting links on social media
Writing articles
Guest posting
These three techniques are among the most powerful ways to increase website traffic.
Posting links on social media
For posting links on social media, using tools like Buffer or Hootsuite are ideal for implementing a schedule and making it easy to post regularly. Make sure you post your link with engaging text on top of it – use questions, lists and other creative ideas to make your posts stand out.
Posting links on social media is a great way for those looking to increase website traffic. It's simple and easy to do. You just need to follow these steps:
1) Decide which social media channel you want to post on
2) Write a catchy title and text for your link, for example: "This article will teach you 3 ways to grow your blog without spending money"
3) Choose the frequency of which you would like to post and set it via Buffer or Hootsuite
Writing articles
For writing articles, the easiest way is using article submission sites like ezinearticles.com or goarticles.com where you can find people looking for authors to write about specific topics.
When you're writing an article, it's important to make sure that your points are clear and easy to understand. In order to do this, you'll need to make sure that your paragraphs are well-organized and concise. Additionally, be sure to use strong verbs and active voice whenever possible.
Guest posting
Guest posting is a great way to get more website visitors. When you write a guest post for another website, you can include a link to your own website. This will help you to increase traffic to your website. In addition, guest posting can help you to build relationships with other bloggers. It can also help to generate more exposure for your blog, which will give you the opportunity to get more site visitors.
After you have submitted a guest post, spend some time promoting it. One way that you can promote the guest post is by submitting it to Pingler. This will allow you to notify other websites in your niche about your new guest post. This can help you to get more site visitors, which will allow you to generate more traffic for your website.
When you use guest posting correctly, it can be a valuable free site visit tool for generating website traffic. Not only will this help you to increase the number of people who visit your website each month, but it may also help you to generate more revenue from your blog.
If people find your guest post interesting, they may share it on their social media sites. This can increase the number of site visitors that you receive each day, which means that you will get more traffic for your website or blog. In addition, if other bloggers in your niche share the link with their own followers, you could receive a large number of site visits. For this reason, it is important that your guest post provides value to the reader and can be shared across multiple social media platforms.
Conclusion
Free site visits can be a great way to increase website traffic free of charge. In this blog post, we've given you three free tools that will help anyone looking for free site visitors: posting links on social media, writing articles and guest posts. Each method has its own benefits and drawbacks but they are all effective ways to generate more exposure for your brand or business online. If you have any questions about which strategy is best for your needs, feel free to reach out! Our team of experts would love the opportunity to partner with you in order to create a plan that drives results by considering how customers think and search online. Which methods do you use?
Filed under: Tips & Tricks

---