How to Create a Killer LinkedIn Profile
Friday, February 12th, 2016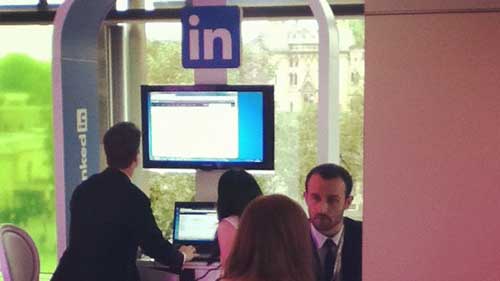 Unless you have been living in a cave for the past few years, you should definitely know that social media have become the key towards success these days. This is even more so if you deal in online businesses. Without a social networking site to count on, you may not have any media of promoting your products and/or services. Taking that into consideration, using LinkedIn to promote your business is actually quite a good idea, whether you realize it or not. However, before you will be able to enjoy the fruits of success using LinkedIn, there is one very important thing you will have to know about. In order to succeed with LinkedIn, you will have to have a killer profile on the aforementioned social networking site. But then again, how are you supposed to create such a killer profile?
Well, for anyone who is trying to build their own success stories using LinkedIn, here are some tips they can use to make sure that their LinkedIn profile is a killer:
Dress for success – or not…
It is of utmost importance that you always keep in mind your appearance determines who you are to other people. So, if you want other people to think of you as a successful person, whom they can trust, you should show it to them by putting on the proper kind of clothes. Remember, though, that you do not necessarily have to put on anything which may look kind of being too formal. After all, if there is a dress code related to the LinkedIn profile pictures, most of the time, it is going to be business casual. One rule of thumb you can always rely on here is: if you think the clothes you choose are worth wearing to the office, then you should be good taking your LinkedIn profile picture in those clothes.
Wait a second! This is not a joke here. In case you have already forgotten, back in the old days, people used to say that they would only do business with someone they liked. Well, the same still applies today. Therefore, using your LinkedIn profile picture, you need to show other people that you are someone they are going to like to have business with. One good approach to that is by putting a smile on your face that you are going to put on your LinkedIn profile. Always keep in mind that nobody likes to have a bad attitude involved in an interview session in the morning.
What this means is that your LinkedIn profile picture should really show you off to anyone looking at your LinkedIn profile. Just in case you have never heard of this before, three quarter of your profile picture on LinkedIn should be filled by your face and that is just the minimum.
So, to sum it up, what matters in creating a LinkedIn profile is that you have to put your best face forward for everyone else to see. After all, humans are aesthetic creatures that always pay attention to appearance. Believe it or not, they tend to judge other people's appearance and compare which one is the best or the most perfect one.
If you need millions of visitors to your website, sign up to our traffic exchange today at https://www.10khits.com/signup.
Filed under: Tips & Tricks
Tags: killer profile, linkedin, linkedin profile, profile, profile creation, social media, social media marketing
---