How I get FREE Website Visitors Every Day
Wednesday, May 17th, 2023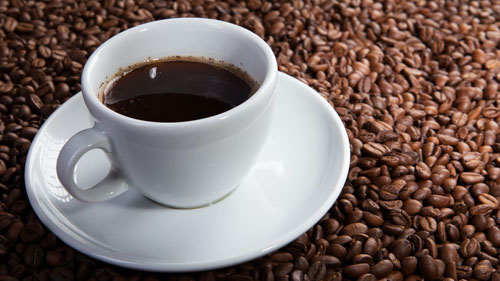 In today's world, it is becoming increasingly difficult to find a way of advertising your business that is both effective and cheap. Today, businesses have to compete against their competitors not only on the quality of their product or service but also on how they advertise themselves. With more and more people using the internet every day as a source for information and entertainment, it has become an excellent place for companies to advertise themselves. This article will explore some various methods you can use in order to get free website visitors from search engine optimization (SEO) techniques such as keyword research and link building as well as social media sites such as Facebook and Twitter which allow you market your company at no cost whatsoever.
What is SEO and how can it help your company
How to do keyword research
Link building – why links matter and what you should know about them
Social Media Marketing – Facebook, Twitter, Instagram, etc…
Conclusion
What is SEO and how can it help your company?
Most people have heard of search engine optimization (SEO) even if they do not fully understand what it does or how it works. SEO is the process of optimizing your website to make sure that search engines are able to find your site when somebody searches for relevant keywords which you want them to see. This means that instead of having someone type in, for example "marketing agency" into Google, they might type in something like "best marketing agency in London" where your website would then be one of the results displayed on their screen. Search engine optimization is important because not only will it increase the number of hits on your site also because it will help you get free website traffic.
How to do keyword research
Keyword research is the process of finding keywords which are relevant to your business and using them to make sure that search engines can find your site when people type in those specific words or phrases. For example, if you were opening a new accounting firm, some good keywords for you would be "accountant", "finance", and "taxes" because these are all terms that potential clients might use when they are looking for an accountant. However, it is important that you not simply pick the most popular keywords because there may be other businesses who have already taken these terms (or variations of them). Choosing a good keyword, therefore, requires a bit of research. Once you have found a suitable term, you should then do some further keyword research to ensure that people are actually searching for the specific word or phrase that you want them to find.
First, find out how many times people are searching your chosen keywords every month by typing the terms into Google's Keyword Planner Tool
Then, using a smaller tool such as KWFinder.com , type in your main keywords and sort them by their difficulty score to determine which phrase will give you the most free website traffic
Pick three or four easy phrases and write these down so you can use it in your SEO content later on
In the meantime, you should also be using Google Analytics to see which pages on your website are getting the most attention and then consider writing more content that is related to these terms
Link building – why links matter and what you should know about them
Links play an important role in search engine optimization because they show the search engines which sites are relevant to yours. This means that if someone is searching for, say, "accounts manager" but your company is not listed in Google's results (or none of your pages come up), this would mean that it might be difficult for people to find out about you. However, once you get a link from another website ranking high up in Google, this will make more likely for your website to come up and not only that but the higher your rankings, the more traffic you will get too.
The first thing that you should do when it comes to link building is ensure that your website is crawlable. This means that search engines such as Google or Bing need to be able to read every single page on your site and this cannot happen if there are problems with what's known as "duplicate content" where two pages show up whenever someone searches for one thing (and vice versa). It is also important to note that links from other sites work best when they come from a domain which has a high PageRank because although PR does not have any direct influence over search engine rankings, it makes a difference for other websites to link to yours if your site already has a high PR.
However, you should also remember that you need not always get links from sites with a high PageRank because having external links from sources which have authority will boost your rankings regardless of the website's PR. One mistake that some people make when it comes to linking is going for quantity instead of quality and this means linking up with as many people as possible even if they do not have much in terms of relevance to your own site. This can prove counterproductive because although getting a link from another blog or website might initially help increase traffic, these new visitors will most likely find it difficult to navigate around your site and thus leave quickly meaning that you may lose them forever.
Social Media Marketing – Facebook, Twitter, Instagram, etc.
You can get free website visitors from social media platforms such as Facebook, Twitter, and Instagram. There are many ways to get free traffic using these platforms.  One way to get free website traffic is by getting more likes on your Facebook page. When you get more likes, your posts will show up in the newsfeeds of more people who like your page which gives you free website traffic. Another way to get free traffic from social media is by using hashtags on Twitter and Instagram. For example, if I wanted to get more website visitors for this article I would use a hashtag like #SEO (which has over 8 million monthly searches). Do some keyword research and choose popular hashtags that are relevant to your business or brand then post them with your social media posts. You can also increase the amount of followers on Twitter, Facebook, and Instagram by posting good content regularly about your industry.
Conclusion
There are many ways to get free website traffic. Whether it's social media, blog posts or even paid advertising you can find a way to drive more visitors into your marketing funnel and convert casual visits into sales. The next time you're struggling with getting new customers online, try using one of these techniques for FREE!
Filed under: Tips & Tricks

---