How does CRO affect PPC? 4 points you should know
Wednesday, July 19th, 2017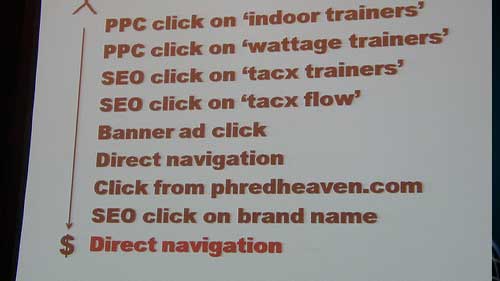 CRO or Conversion Rate Optimization is direct measure of the success of your PPC or Pay Per Click ad campaigns that you initiate with search engines like Google and other ad servers. The effect of CRO on your PPC campaign:
A good Conversion rate optimization means that the web traffic your PPC ad is pulling to your website are converting into customers or interactive readers or voters or into your desired audience in a large percentage.
A good CRO assures an improved and increased ROI. This means that without increasing your ad budget you are gaining more sales and customers.
A good CRO is being rewarded by search engines like Google. A good CRO from a PPC campaign means evidently an excellent Quality Score from Google. Google charges less per click in such cases. This is an additional benefit or profit besides direct sales. Thus with a good CRO you are in the top page rank in the sponsored ad column of Google; you are visible to the targeted audience; you are paying Google mostly for the customers and not mere visitors and all of these in a reduced ad rate.
A poor CRO means you are paying Google for wasted clicks and your quality score significantly drops. You will be paying Google more and incurring loss for your ad campaign. Thus without an optimized visitor to customer conversion rate, your PPC ad campaign will fail and will be incurring losses for placing the ad with search engine. That is why placing an ad in the online market or search engine is not enough. You need to please the visitor and convert them into clients. A high CTR or Click through Rate does not ensure a high CR or Conversion Rate. When it does then it is the ideal condition of an excellent CRO.
In this context few useful tips for a good CRO can be discussed:
Relevance between your ad text and landing page content is important because you will lose a lead if the above two elements of a PPC ad are not integrated properly. The idea of the PPC ad is to make you visible in the SERP and to bring leads to your website. The landing page and the website design should impress the targeted audience and provide him with the all the information or products he has been searching for. His search should end on your website!
Follow established guidelines when using keywords. Mid tail or long tail keywords may work wonder for your PPC Use wisely and place them in those areas where the search engine wants them to be placed.
Text in your advertisement should describe your business in short to the targeted audience. Use those high strung keywords to pull in that sector of web traffic which might prove to have a good conversion rate.
Landing page design should be tested frequently to achieve a good and consistent CRO.
Are you ready to boost your website traffic for free? Sign up for free website traffic at 10KHits!
Filed under: Tips & Tricks
Tags: conversion, conversion rate, conversion rate optimization, cro, pay per click, ppc
---