How Autosurf Traffic Exchange Sites Work
Sunday, April 10th, 2022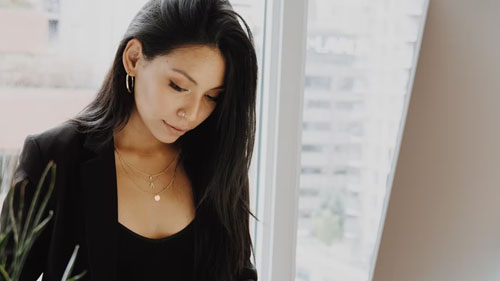 There are many ways to make money on the internet. One of the best ways, in my opinion is by using autosurf traffic exchange sites. These are websites that offer members an opportunity to surf for free and earn credits which can be exchanged with advertisers for cash or prizes. Some people have turned this into a full-time living! Autosurfs are one of the most popular methods of making money online because it doesn't require any huge investments up front, you just need your computer and Internet connection…
– What is an Autosurf? 
– How do they work?
– Pros and Cons of autosurfs
– How to Get Started
What is an Autosurf?
An autosurf is a type of traffic exchange. Members (also called surfers) view websites in rotation while an automated script refreshes the pages for them at set intervals, usually every 10-60 seconds. Every time the page loads it shows ads and other content on that page. Some autosurf sites have up to 3 ads per page! The more pages you view, the more ads you will see and earn credits for.
How do they work?
Autosurf traffic exchange sites are easy to use – just sign up for free, enter your username into that site's script then click on any link in the script to start surfing. Autosurfs have a time limit so you will have to keep clicking on links to stay active. Most autosurfs use a points or credits system which can be exchanged for cash, prizes or services (i.e., advertising). Credits are earned automatically every time the page refreshes and there is typically an option to get paid through Paypal or Alertpay.
Pros of autosurfs
– Easy way to make money online.
– Start making money immediately without any investment – just sign up and go!
– Many members are able to do this type of work in their free time while they watch TV, browse the web, etc.
– You can usually specify which sites you want to view and don't have to stay on one site the entire time.
– Some websites offer prizes, such as free iPhones, for those who accumulate a large number of credits within a certain timeframe.
Cons of autosurfs
– Autosurfs are highly unregulated and some sites can be unsafe or suspect.
– There is a lot of scam artists and "bait and switch" websites, so it's important to find trusted sites that pay reliably.
– Most autosurfs have no way of filtering bots or VPNs from viewing your site so it's possible that a % of the visitors that come to your site are bots.
How to Get Started
Signing up for an autosurf traffic exchange is as easy as going to a website and entering your basic information. Many autosurfs let you start with a free plan and does not collect any personal information besides your e-mail, username and a password.
Conclusion
Autosurf traffic exchange sites are a great way to possibly earn extra income by surfing the web and viewing advertisements. These sites offer advertisers a chance to reach new audiences by paying people like you for your time and clicking on their ads. The more you surf, the more money you make! But keep in mind that not all autosurfs are made the same. Some do not pay out cash but rather exchange your views for points which can use to get views back to your websites in return.
Filed under: Tips & Tricks

---