Goodreads: Why it is the New Facebook for Readers but Only Better
Monday, December 2nd, 2019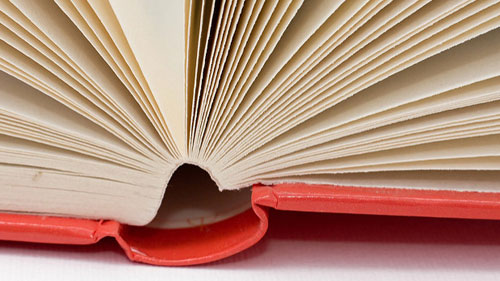 Goodreads is like a holy grail for the devout readers, making their lives more organized. The idea of the website is deviously simple. Read books (not on the website), catalogue them into a shelf, rate them and explore similar books. It was been around for more than a decade now and has a growing community of readers and book lovers for whom Goodreads is like a second home. The reasons why it is the preferred social media website of bookworms are countless but some of them are:
Makes Life Simpler: For someone who loves reading books and has the capability of going through 50 plus books in a year, it is very difficult for him/her to keep a track. Goodreads helps readers keep a track of what they have read by means of various shelves: Currently reading, Want to Read and Read. Readers can make additional shelves as they see fit but these three are the most basic. No longer do you have to pick up a book excitedly and remember half way through that you have already read it or that you did not like it.
Discover New Tittles: Book lovers can search through various lists of books related to a certain genre and explore. The local bookstores are usually very limited when it comes to stocking books related to unusual niches but if you know what you love, you can just search for it and see thousands of recommendations.
Never Miss a New Book or Trend: By a handy list of new releases this month/year and most read this week, you never miss a new book in the series that you have been waiting for a long time or a new novel by your favorite author.
No Longer Read a Bad Book: Just like we use a Facebook page to see reviews about a new restaurant or a shop in order to avoid any nasty surprises, you can see what other readers like you (not literary geniuses) think about it. Going through 2-3 pages of reviews of a book gives a very balanced idea about the book theme and help you either make a good or avoid a very bad decision.
Stay Connected: Like all social media websites, Goodreads main charm is connecting with likeminded people and discovering what your friends like. Just like Facebook, there are groups/discussions dedicated to almost everything book related under the sun and readers are very active in these. You know what your friends are reading and can at times discover new books this way as well. You can even follow authors, see what they are reading, and read their reviews.
Absolutely No Nonsense:  With most of the other social media platforms being spammed with politics, social issues articles and other things, the books only focus related posts on Goodreads is one of its biggest charms. It acts like a safe sanctuary for the all the nerdy bookworms where they discuss their imagery world problems without restrain and worry of judgement.
Do you need cheap targeted traffic solutions for your business, blog or personal website? Get 200,000 visits starting as low as $29!
Filed under: Tips & Tricks
Tags: cheap targeted traffic, cheap traffic, facebook, goodreads, readers, social media, targeted traffic
---