Getting More Mailing List Subscribers
Tuesday, January 19th, 2016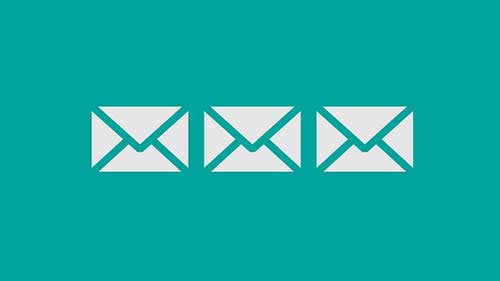 Do you happen to find yourself struggling in getting your business to earn you the profits you expect? Well, you are not the only one in this case. To be completely honest with you, there are literally dozens of small business doers that are still trying to find their way in the maze of the online marketing world. Thankfully for you, you are about to get some useful tips pretty soon in respect to what may help you and your small business grow into a larger one.Among everything you can possibly avail online, you may want to take into consideration using newsletters or mailing lists. Believe it or not, there have been plenty of cases in which newsletters triumph over other methods of online marketing. This is especially true if you make sure that your newsletters deliver only valuable and targeted contents to your target audiences.
Yet, getting people to subscribe to your mailing lists is not that easy at all. This is rather unfortunate considering that this is the key to sending your newsletters towards the right target markets. However, you do not necessarily have to worry. By using some of the tips below, you will soon find your mailing list swarmed by people who are attracted to the products or services you offer. So, what are you supposed to do?
Ensure Subscribing Is Easy
Let's be honest and ask yourself, "Do I want to bother subscribing to a newsletter if it is hard to do just that?" Most of the time, your answer will most likely be a 'no'. Therefore, you should always do your best to make sure that your target audiences have an easy way of subscribing to the mailing list or newsletter you are offering. Making subscribing easy involves placing a subscription option on a prominent spot on your web page. There are two things you can do here. First, you can put the subscription option right on the landing page of your website. Or, secondly, you can also place a link that leads to a page dedicated towards subscription. In this case, however, you will have to make sure that the link to the subscription page is clearly visible and easily accessible from the homepage.
Shareable Newsletters Is Always a Great Idea
Sharing is the key to succeed in online marketing. This is why you should allow your audiences to share your newsletters to other people, such as their friends or colleagues. When your audiences share your newsletters to someone they know, they are actually assisting you in expanding your business reach.
However, please keep in mind that in order to encourage your audiences to share your newsletters, you should make sure that the contents of your newsletters are, again, valuable and relevant. It is only then that your newsletters will leave an unforgettable impression upon your audiences.
Get Your Audiences' Contact Info
Needless to say, your mailing list will be useless if you do not know how to contact your audiences to tell them about it. So, one thing you can do here is to try and gather as much contact info as possible from your target audiences. You can do this during a live event, for an instance.
If you need millions of visitors to your website, sign up to our traffic exchange today at https://www.10khits.com/signup.
Filed under: Tips & Tricks
Tags: e-mail marketing, mail list, mailing list, more subscribers, subscribers
---