Five Things You Should Care to Know About Twitter
Friday, November 18th, 2016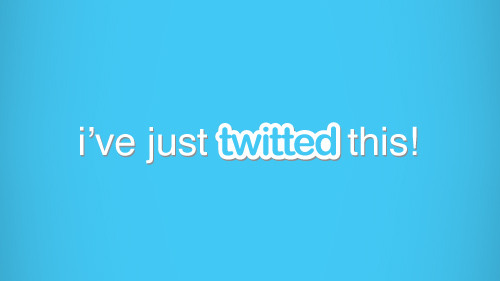 Twitter has taken the online world to a completely new level. By using 140 characters or less at a time, you can turn your Twitter experience into anything you want it to be. Twitter has created a platform on which people across the globe can stay connected, share information and learn about interesting things. While the basic functionality of Twitter continues to be tweeting and re-tweeting, here are five things about Twitter you probably didn't know.
Founders of Twitter
Twitter was founded by three guys: Evans Williams, Biz Stone and Jack Dorsey. While all these guys benefited immensely from the success of Twitter, Williams and Dorsey are the only individuals with the largest stake in the company. According to Forbes, Williams, who owns a 12% stake in Twitter, is worth more than $1 billion while Dorsey, who holds an equity stake of approximately 4.7% is worth $1.5 billion. Therefore, just as Twitter continues to make more money for its founders so does it continue to connect people across the globe.
Features on Twitter    
The first Twitter handle lacked some of the today's features that make it such as a major social media platform. Some of these functions include the ability to retweet to yourself, retweet with comments on a particular link and conversational ads. These features have been developed to attract new followers as well as enable businesses to capture a larger target audience. Additionally, to stay at a competitive edge, Twitter has introduced a new feature whereby instead of viewing the names of people that you follow, you also get to see their biography and profile pictures.
Choosing a username
While it is more fun to pick a username that you like, I bet you did not know that what you call yourself on Twitter does make a difference. Your username has an impact on the audience that you present it to. By choosing a unique name, you automatically create a presence that you are unique and have a mind of you own on Twitter. Remember, that there are millions of people who use this site, so when you are creative in your username, you become attractive to others. Additionally, an original or username separates you from identity thieves enabling you to interact with your target audience freely.
Share your videos through Vine
Twitter has a fun video sharing application called Vine. What makes Vine unique is that it allows Twitter users to create within six second a short video and share it on their Twitter handle. It is relatively easy to sign up for a Vine account because the app uses information such as your name from your Twitter account to log you into the video app.
Numerous links can cause spamming
A backlink is one of the ways in which you can advertise your business on Twitter. However, if you tweet your product many times in a day in such a way that your follower's pages are filled with nothing but your one link, then it becomes flagged as spam. Therefore, the easiest way to get a backlink on twitter is to tweet to one follower at a time about your site.
If you need free website traffic, sign up to 10KHits today and get 100 traffic points free at https://www.10khits.com/signup!
Filed under: Tips & Tricks
Tags: social media, social media marketing, things to know, tips, tweets, twitter, twitter marketing, twitter tips
---