Build Your Business with These Email Tricks
Friday, January 29th, 2016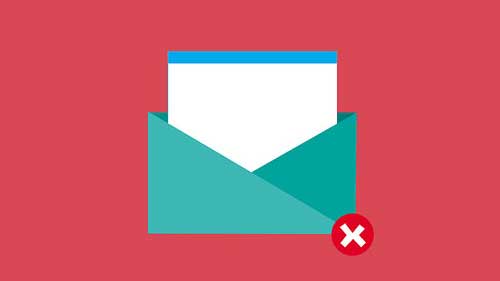 For small business owners, they may find it hard trying to compete with bigger and more established businesses. However, fortunately enough, this does not necessarily mean that they absolutely can't win the battle. As a matter of fact, a small business or company that offers a killer product or service and is backed by a stunning website has already won half the battle. So, the question is how you are supposed to win the other half of the battle. Well, to do that, you can simply send one or two emails periodically. Nonetheless, you need more than words in order to grow your business to a big, successful one. This is why you need to know the right email tricks to deliver message about your products or services in a professional way.
Use Your Smartphone to Build Your Business
Thanks to the achievements people have come up with in the world of technology, it is now possible to send emails using nothing but a smartphone. Basically, a smartphone is just a cellphone that is equipped with sophisticated computing power. To build your business using the smartphone you have got at hand, you simply have to choose the favorite mobile email app you have on your smartphone and start sending exciting business emails straight away. You can do this from anywhere and better yet, you can also embed videos, images or even other elements so that your email will be more attractive to your target customers.
Capture Your Readers Immediately
Like it or not, you normally have no more than mere 4 to 5, or maybe less, seconds to catch your customers' eyes. Therefore, you will have to be pretty catchy in your email title. One seemingly pretty good idea here is to find the most relevant text contained within your newsletter and then make the text as the pre-header of your email. You can put it alongside the subject line of your email. Of course, you should make sure that the subject of your email is already pretty compelling as well.
Show Off Your Logo
If you are sending a business email, you should make sure to brand it. Always put your business logo in front and at center whenever you try to send your business emails to your clients or target customers. Thankfully, when it comes to attaching your logo to your email, there are now literally hundreds of website creation tools that may allow you to do just that.
Do Not Hesitate to Spend Your Budget on Advertising
For most small businesses in existence out there, it is not easy to allocate their budget towards advertising on a regular basis. However, it is advertisements that can get their website the traffic they expect. Therefore, it is quite recommended that small business owners advertise about their business on such a social networking site as Facebook. According to recent studies, most of the popular email campaigns out there receive their traffic from Facebook, which seems to still hold the first rank when it comes to social media.
Are you ready to boost your website traffic for free? Sign up for free website traffic at 10KHits!
Filed under: Tips & Tricks
Tags: business, e-mail marketing, e-mail tricks, email, email marketing, marketing, small business
---