8 Ways to Market Your Online Business
Thursday, May 12th, 2016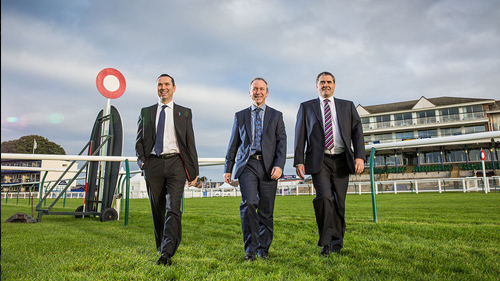 Establishing a foot in e-commerce can be a very challenging task especially when you don't know how to do it. There is no one direct means of making it in this industry; rather, it is by combining different approaches that you will be able to catch up with, or get an edge over other competitors. Sometimes you will have to spend heftily. Below are the eight ways to market your online business:
Pay per click
PPC can be very effective especially if you know how to choose the right action words. If you are selling tea in region X for instance, you can write something like "Buy fresh tea in X" and have this displayed on top of search engine results or in visible sections of websites. When somebody clicks on the ad, you pay a certain agreed fee.
The technique is cost effective as you only get to pay when someone clicks on your ad. Today's advanced technology makes it very difficult for website owners to fleece you with fake clicks, so that should not be a cause for worry.
At the same time, you can earn from PPC ads by providing a space for other online businesses on your own pages.
Guest blogging
Find a popular blogger for your niche and let them curve out something for you and put their name under it. Also, let them post the link to the article in their own platforms. If all other things are right, you will definitely retain a large audience; the fact that these people follow that blogger means that they are interested in your line of goods.
SEO
Optimizing your website for search engine requires two important things: one is use of keywords, and two is being relevant. Tools for keyword analysis can help you to find and use prevailing keywords appropriately.
Keep in mind that users of this era want information. The more informative your website is, the higher you stand a chance to attract potential buyers.
Get personal
Try to initiate and engage in discussions not only on your platform but also in other websites. There are many discussion forums online that you can contribute to.
When a person for instance asks about something related to the product line you deal in, post a complete answer and attach links to related articles on your site.
Site performance
Regardless of how well you market your site using other means, you might not achieve much if you do not complement it with a good user experience. Increased broadband speeds have helped a lot to reduce loading time; however, some pages still take centuries to load because of their excess weight.
Apart from speed, ensure that your site is easy to interact with by putting things at their right places. Call to action icons should be the most visible.
Traditional leads
Traditional lead generators such as posters, newspapers, leaflets, and radio or television adverts are still useful. Improve your visibility by using these, especially at the early periods of your online business.
Among the eight ways to market your online business, social media presence and use of awards and gifts are also important marketing techniques.
Need a traffic boost for your website or blog? Get free website visitors to your site today at 10KHits!
Filed under: Tips & Tricks
Tags: 8 ways, business, guest blogging, market your business, marketing, online business, pay per click, promote, seo, small business
---