8 Ways To Increase Traffic to Your Website
Saturday, July 4th, 2020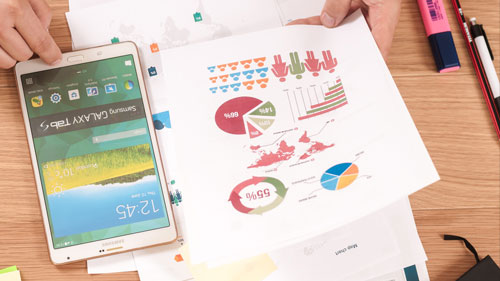 What is the one thing that both marketers and business owners want more than anything else in the world? More customers. And in today's online world, how are you going to get more customers? It is by increasing traffic to your website. In fact, to say that the sole purpose of your website to exist is to generate traffic.
To say that traffic is like an oxygen pumping life to a website will not be an exaggeration.
It seems like every mom and pop store even has a website these days. So how do you make the sea of people who are cruising on the internet land on your website? By doing the following 8 things, you can start getting traffic on your website.
Go Social: Social media platforms are one of the best ways to build up traffic for your website. You have to proactively promote your content on social media to be noticed. Using hashtags on social media is a great way to increase your reach as more people can discover your content. Visual heavy websites like Pinterest, Instagram are great to gain traction for ecommerce.
Being active on social media in the form of posting on relevant groups/communities is also a great way to divert traffic to your website.
Use Long-Tail Keywords: It is extremely difficult to get to the coveted first page by using just normal keywords. Key to being the best is to use long-tailed keywords in order to rank higher as more people are using them to search things.
Spend Time on On-Page SEO: Make sure that each and every page of your website is SEO optimized in order to perform better in search results. Produce high quality content, use Meta tags (these appear below the website to give sort of a summary of the page), use ALT text on all the images etc. Make specific landing pages for special offers.
Advertise: This one goes without saying. Use paid advertising on Google, social media and display advertising. These make your brand visible and seem credible in the eyes of the consumer.
Link Internally: People spend considerable time on building external links but forgo countless opportunities to link internally. This helps in SEO and also keeps the user experience smoother and keep them engaged.
Guest Posts: People have spelled the end for guest posting since long but it is still around. Managing to get a guest post on a reputable blog/website is a great way to gain trust and drive traffic. Getting influencers to do get posts on your website can also be a boost for the website.
Catchy Ad's Headlines: Spend more time on heading of the content to make sure it grabs the attention of the reader. Without a good headline, great content will go unnoticed.
Email Marketing: Traditional marketing tools like email are still a great way to keep the existing customer/visitor interested in your website. Do not make the mistake of ignoring this in the glitz and glam of attracting new visitors.
There are numerous other strategies to help increase traffic to your website but these are a good place to start.
HOT DEAL: Buy website traffic from 10KHits today and use our promo code: BOOST400 on your Business plan order to get an additional 200,000 website visits FREE!
Filed under: Tips & Tricks
Tags: buy website traffic, increase traffic, increase website traffic, traffic, visitors
---