5 amazing but less known tips for social media marketing
Tuesday, April 18th, 2017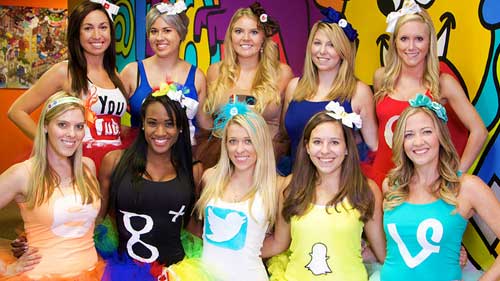 'Social media is the term commonly given to Internet and mobile-based channels and tools which enable the users all over the world to know a well as interact with each other and share opinions and content. As it is clear from the name, social media can be defined as network of different communities and networks across the world that encourages and engages people to participate and know each other. Social media are being used extensively as a marketing platform because:
Both social media messaging and social media network are extremely popular these days.
You can get a whole array of precious leads.
You can study product or content reaction of your customers right away in the same page.
Trust building or goodwill building can be done by social media
Both paid as well organic advertisements are possible.
Following are 5 less known but effective tips for social media marketing:
Do your homework before you publish: Analyze your content for customer relevance and reaction before you publish. Marketers often choose to build content and modify it according to public reactions. It is better that you glean your content before you publish. After you prepare your content you can submit one of your keywords to some web analysis software that will show you a report of several contextual pages (quoting the same keyword) in the order of their performance in the same social network. You can trust the software BuzzSumo for this purpose. This provides your website an additional leverage increasing your success rate among your competitors.
Visuals appeal the most: Images with catchy taglines have always made content to look glamorous and appealing. This is a tool for creating 'engaging' contents that most of guides on digital marketing talk.
Link small engaging videos to larger detailed videos. This is the new successful trend of social media The small video is to make the targeted audience curious to know more. The link takes back to the main website. The landing video has more details about the product or the content.
Write different contents for each of the social media network you are targeting based on:
Your target in that particular media channel. For example, you might be using a particular social media channel for product promotion or some specific lead generation or to build a good client experience.
The type of content that suits that channel. For example, when creating contents for Facebook your tone of writing should not be boring. It should seem like you are imposing your company and product details on the visitor. The language should be interesting, light and fun to read. You need to show your visitors why they need your products. Twitter entertains a more serious and direct tone.
You need to be active in these social media pages also. Frequent and informative posts should be uploaded on a regular basis. For example, there should be at least one post every weekend so that your fans do not miss you!
Are you ready to boost your website traffic for free? Sign up for free website traffic at 10KHits!
Filed under: Tips & Tricks
Tags: facebook, smm, social media, social media marketing, twitter
---