3 free websites that measure web traffic
Tuesday, February 28th, 2017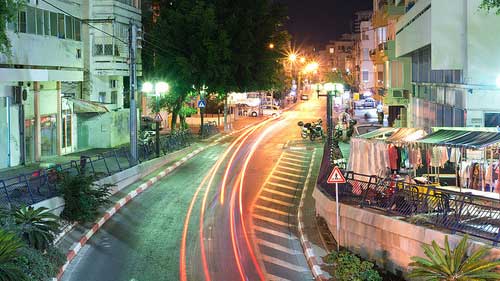 Web traffic is a measure of how reputed or worthwhile a website is. If the website has been in the web world for some time, then this is surely a measure of popularity and some great content. This is because of any one or all of the following reasons:
The website belongs to a dealer or company or individual who is already well known outside the world of web. People are looking out for their website specifically.
The search engine has placed it in the higher ranks. This has fetched large web traffic to site automatically. This is itself a huge measure of reputation since to be ranked well and consistently by any organic, popular search engine like Bing or Google depends on more than 200 parameters like recommendations from third party websites, good quality content, use of right and relevant keywords and many more.
The website owner has done his SEO homework perfectly. It has placed and used correct keywords, focused on link building and other strategies.
Thus when you type some searches in organic search engines or you open any website you might wish to know their web traffic status. In this way you might be sure that the internet content you are downloading is close to authentic and is a dependable source of information. There are numerous softwares that measure web traffic in a website. Many of them are freely downloadable. Following are five websites that give close to accurate web traffic measure:
Similarweb.com: This online tool is easy to use. You can type in any website and it will display a line graph showing the average traffic across each day. It gives a total visit for both desktop as well as mobile application. Average visit duration and bounce rate are additional information. It will also give a classified color coded world map to show the percentage of web traffic per country. It also has three kinds of ranking system: global, country wise and category wise. Traffic sources are also estimated and classified into Direct, Referrals, Social media, Search, Mail, Display advertising and others. Each of these categories is sub-classified. For example, the social media traffic is further classified into Facebook, Twitter, Reddit, YouTube, VKontakte and many more.  This website also gives a chart for top destination websites. There is a comparison option also in Similarweb.com. By this tool you can compare various aspects of web traffic for two similar category websites.
TrafficEstimate.com: This is another network monitoring and analysis website. There is a huge set of domain names for several websites. This is an alphabetical order for the ease of users. You can check the web traffic analysis report for each of them. It gives traffic by month. A line graph is also provided. There is also a search option.
Compete.com: This is another online tool that can be used to get an authentic measure of web traffic reports. However this is based only on US traffic.
Need a traffic boost for your website or blog? Get free website visitors to your site today at 10KHits!
Filed under: Tips & Tricks
Tags: free visits, free web traffic, free web visits, traffic, visits, web traffic, website traffic, website visit, website visitors
---