How do I verify my account?
Tuesday, December 15th, 2015
After signing up, you'll receive an activation e-mail which will allow you to verify your account by clicking on a link. If you did not receive the activation e-mail, you can request it again by going to Settings page and clicking on the resend button by "Account Status: unverified".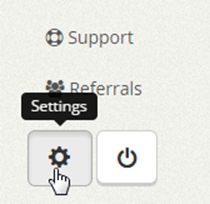 Filed under: Documentation→Getting Started
Tags: 10khits, account status, getting started, resend verification, verify account
Disclaimer: This information is intended for informational purposes. Some information may not be accurate or current and are of the author's opinion (not 10KHits). It's not meant as financial, investment advice, a recommendation regarding a course of action or legal advice.
---