How do I report a page?
Tuesday, December 15th, 2015
If you visited a page on our network that you feel has violated our terms, you can report the page by going to History tab and viewing the Surf History table.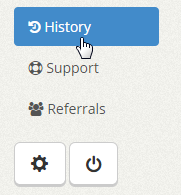 There will be a list of the past 5 webpages you visited and a flag icon beside it. Click on the flag icon to report the site to us and we will review it as soon as possible.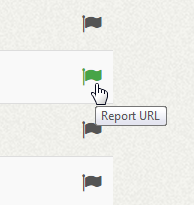 You may also submit a ticket here: http://10khits.com/dashboard/support/submit-ticket if the site is not listed in the Surf History anymore. Please be sure to select the "Report URL Violation" category.
Filed under: Documentation→Getting Started
Tags: 10khits, getting started, report, report a page, report website
Disclaimer: This information is intended for informational purposes. Some information may not be accurate or current and are of the author's opinion (not 10KHits). It's not meant as financial, investment advice, a recommendation regarding a course of action or legal advice.
---