How do I increase my Maximum Hits per Hour above 500?
Tuesday, December 15th, 2015
The Maximum Hits per Hour is 500 per website campaign. If you are looking for a higher maximum, you can create similar campaigns multiple times.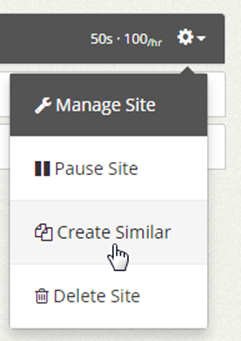 For instance, if you want a maximum of 1500 hits per hour for one website, you can use 3 website slots for that one webpage and set each maximum hits per hour to 500.
Filed under: Documentation→Getting Started
Tags: getting started, hits, hour, increase, maximum, maximum hits per hour, mhph, per, website slots
---