How do I check the status of my support ticket?
Tuesday, December 15th, 2015
When you receive a response from us, you'll be notified by e-mail that you have received a response. You can also check the status of your support ticket by clicking on the "Support" tab on the left sidebar of the dashboard after logging into your account.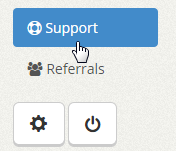 At the bottom of the page, you'll find a section for "My Tickets" in which you can see the tickets that are currently open, awaiting your reply or solved. You'll also find the ticket id, subject, requester, last activity and status.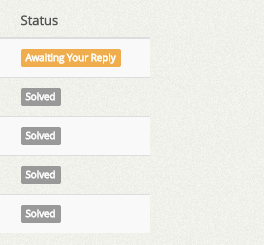 You can click on the subject link of your tickets view the activity between you and our customer support team.
Filed under: Documentation→Getting Started
Tags: 10khits, getting started, status, support ticket
---