Why Outreach Is the Best Link Building Strategy Around
Saturday, July 9th, 2022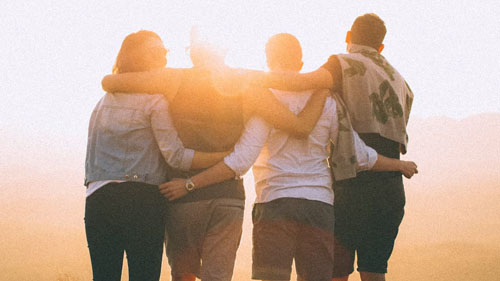 There are many different ways to build links and your strategy may change depending on the industry you're in, but outreach is a great way for small companies and startups to create connections with influencers.
The idea behind this strategy is that when you produce content that appeals to an influencer's interests, they'll share it with their followers. This draws attention to your business and can lead them to link back to your website or social media account. If done right, this type of outreach can result in high-quality links from authoritative websites which improves SEO rankings. While there's no shortage of information about how best go about building these relationships, here are three basic steps every company should follow:
1) Create compelling content
2) Find relevant potential targets
3) Reach out to influential individuals with your content
Create compelling content
Of course, the first step is to create content that you feel is compelling. You'll want to come up with a message or theme that your target influencer will be interested in and create a piece of content around it. The most successful types of outreach campaigns are those that share a personal story, give a unique perspective on an industry trend, offer expert advice, or provide a new approach to solving problems within the field.
In order for this strategy to work most effectively you need to find someone who is influential but doesn't have any connections or relationships with your business. Some ways to do this include searching for targets on social media networks like LinkedIn and Instagram as well as looking for target individuals at conferences and events. It's important to do your research before you begin outreach because it could be wasted effort if the person has no interest in the topic or simply doesn't have any influence.
Find relevant potential targets
Once you've got a list of influencers who are likely to benefit from your content, search through their social media profiles for past interactions that indicate that they share similar interests with your target influencer. Try to find some connection between them and possibly look through the comments to see if there are any common links.
Once you've created a list of potential targets, sort them by relevance or influence level depending on what is most important to your business. It may take more effort, but it's worth it to send personalized messages to the most relevant targets. The people who have worked directly with your business are more likely to respond well to outreach because it's a clear connection between their interests and your product or service.
Reach out to influential individuals with your content
Finally, you need to determine how best reach out to these influencers. If you've already connected with them on social media there are a few different messages you could send. If they haven't already seen your content, it's worth sending a personal message via Facebook or Twitter letting them know that it would be appreciated if they shared the article with their community. In addition to this, many influencers use messaging apps like Whatsapp or Signal so you could send them a more direct message with a link to the content. If they have already seen it, let them know that you appreciate their feedback on the piece and ask if they would mind sharing it with their followers.
The key thing when finding influencers is making sure that they're interested in your industry and not just looking to increase their own social media following with a targeted promotion. It's also important to understand that not everyone will respond well to outreach initiatives, so it may take some trial and error before you find the right message or offer that will excite them enough to share this content.
Remember, effective link building requires time and patience, but if done right it will have a huge impact on your traffic levels and overall rankings to get traffic to your website free.
Conclusion
Outreach is a viable strategy for link building because it has the potential to get your content shared by influencers, which in turn will drive more traffic and engagement with you. Also, when people like what they see on social media or find something helpful on your website, they are far more likely to share that information with their followers. Which methods have worked well so far? Let us know below in the comments section!
Filed under: Tips & Tricks

---