What is YouTube SEO?
Sunday, June 26th, 2022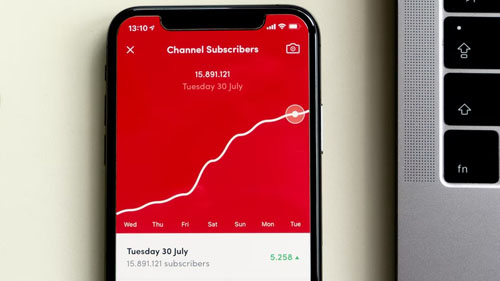 YouTube is the second-largest search engine in the world, and you don't have to be a celebrity to use it. With hundreds of millions of people using YouTube every day, what will your video rank? There are many factors that affect rankings-title tags, descriptions, keywords and more-but there's one thing that's especially important for videos on YouTube: high-quality content. This article will help you understand how YouTube SEO works so that you can produce great videos with long-term success!
#1 – Title Tags – A title tag is the most important factor in ranking your video on YouTube. It should contain relevant information about what your video is about as well as keywords related to its topic or niche. For example, if you're uploading a cooking video, you might include keywords like "healthy," "tasty," and "ingredients."
#2 – Tags and Thumbnails – Tags and thumbnails are also important in helping your video rank. Tags should be relevant to each other, so if you're uploading a cooking video, you might tag it with "healthy," "tasty," and "ingredients," in addition to other related tags like "vegetarian," "homemade," and so on. Thumbnails should reflect the content of your video or be similarly relevant; if you're uploading a cooking video, don't use a photo of people diving off cliffs for a tutorial about learning how to cook risotto!
#3 – Descriptions – A video's description is second only to the title in terms of its impact on ranking. The more text you have, the more search engines can determine what your video is about and how relevant it might be to searchers. You should include other keywords that relate to your video as well as links back to your channel or other videos.
#4 – Playlists – YouTube offers several tools to help you organize and categorize your videos, including playlists, which allow you to group multiple videos into one playlist that can be easily accessed by viewers who like your channel. Once you've uploaded separate versions of the same video (one in English and one in French, for example), you can link them together in the same playlist. Playlists not only help viewers find your videos more easily, they also contribute to how well your video ranks.
#5 – Video Length – When it comes to video length on YouTube, less is more-at least when it comes to ranking. While there are some exceptions (YouTube features long-form content similar to TV shows, etc.), shorter videos tend to rank better. However, other factors can play a role in how well your video ranks as well! If you're uploading a cooking tutorial for a risotto dish that takes two minutes to cook, don't upload three-minute and four-minute versions as well; stick with the original.
#6 – Engagement – YouTube is a social site, and users like to interact with video creators as well as their content. The more comments, likes, shares or other activity your videos get, the higher they may rank on YouTube's search engine. If you want to know how you're doing from an SEO standpoint, check your video's engagement-it may serve as an indicator of how well your videos are ranking.
#7 Create a chapter outline – Before you're able to create chapters, you need to first create an outline (or storyboard) for your video. This outlines all the scenes that will appear in the video, and what order they'll play in. This is important because it affects not only your video's structure, but its SEO as well. If you have a few videos that are similar in style or topic, group them together by using the same chapter titles-this helps viewers navigate between them more easily.
#8 – Use relevant keywords – As you're creating your outline, be sure to use keywords that are relevant to your video so they get picked up by search engines. This can be especially helpful if you have a "playlist" of similar videos, since the title of each chapter will include the same keywords.
#9 – Add annotations to your video – An annotation is a line of text that pops up at specific times during your video; you can edit it to include a link back to another one of your videos or your channel. They're perfect for new viewers, since they give you an easy way to offer more information or share other videos with them. Annotations are also helpful for increasing engagement, much like links in the description-they give people somewhere to comment or click, which can help your video rise in the rankings.
#10 – Link to other videos – If you have a playlist of related videos, consider linking them together with annotations so viewers can watch several in a row without having to navigate back and forth between pages. Simply include links in the annotation text for each video (e.g., try clicking here to watch the next video in this playlist). This can help increase engagement and keep your videos ranking high.
YouTube SEO is the process of optimizing your YouTube channel for search engines. You can do this by using keywords, text annotations and playlists to create a more cohesive and engaging experience on your channel. This will help you rank higher in searches as well as increase engagements with viewers who are looking for videos that align with their interests or needs. If you want free web traffic from video views, then consider these tips!
Filed under: Tips & Tricks

---