What Are the Top Three Ways to Increase Traffic to Your Website?
Thursday, December 23rd, 2021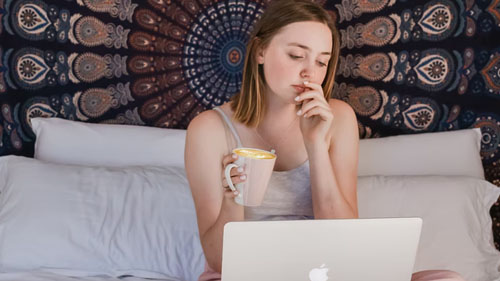 The internet is a vast ocean of information, but how do you cut through the noise to find what you're looking for? A good place to start is by asking yourself this question: Why does my website need traffic?
One reason might be that your goal is to increase brand awareness. Another might be that you want more people coming in contact with your product or service. But whatever it is, make sure your website speaks clearly and directly about what it offers. If it doesn't, visitors will quickly move on without giving any of their precious time or attention to your site. You can also try these three simple tactics for getting more traffic:
Create something worth sharing
Use social media effectively
Optimize your website for search engines
Create something worth sharing
Creating something worth sharing is one of the most important aspects of driving traffic to your website. If you can produce great content that people want to read and share, then you're well on your way. But you don't have to do it all by yourself. There are plenty of sources of great content out there, so make use of them. Curate content from other sources and add your own thoughts and insights to it. This will help you build a following of people who are interested in what you have to say.
When you create something worth sharing, people will want to share it. They'll be more likely to link to it, tweet about it, or post it on their Facebook wall. And the more people who share your content, the more traffic you'll get.
So how do you create something worth sharing? There are a few things you can do:
Write great content. If your content is interesting and useful, people will want to share it.
Make your content visual. People are more likely to share photos and videos than text-based content.
Use social media effectively
One of the most common problems that people have with their businesses is a lack of traffic to their websites. A lot of people make the mistake of thinking, "If I increase my advertising budgets, I'll increase my traffic." The truth is that it takes a lot more than spending money on ads for your website to increase traffic from potential customers.
The problem with this strategy is that you can't really control who sees or visits your website. You can only increase the number of recipients by paying more to increase the reach of your ads, but there's no guarantee that these people are actually interested in making any purchases–perhaps they're just window shopping.
That's why it's so important to cultivate an active social media presence. Not only will this increase traffic to your website free, it will also help you to better understand your target market and what they're interested in. Additionally, a strong social media presence can help to increase brand awareness and create an audience for future marketing campaigns.
Social media is one of the most powerful tools at your disposal for getting more traffic. It may sound obvious, but people often forget the importance of social media when trying to drive more traffic to their sites. So make sure that you're using all relevant social media platforms to share your ideas and content with your followers. This will put you in front of more prospective customers who are looking for what you have on offer.
Optimize your website for search engines
Another great way to increase traffic to your website free is by creating valuable content that is going to increase your SEO. This could be a blog post that is regularly updated with new content, or it could be a how-to video that people can watch on YouTube. The more time you invest in adding valuable content to your site, the easier it will be to increase traffic from search results.
If you're not doing the necessary groundwork to get your site in shape for search engines, then you're putting yourself at a huge disadvantage when it comes to getting more traffic. Make use of the free tools that are available online and create an optimized site that can be found by people searching relevant keywords on search engines. Remember to keep your content fresh and relevant by creating new content regularly, and you'll soon see an increase in traffic.
Conclusion
As you can see, there are plenty of ways to increase traffic to your website without spending a dime. When it comes down to it, the most important thing is that you're providing valuable content for people who might be interested in what you have on offer. The more time and effort that goes into creating quality content or connecting with potential customers through social media networks, the less money will need to go towards paid advertising space. To make sure that your site is optimized for search engines so it ranks higher in SERPs (search engine results pages), invest some time in researching how Google works and what factors are taken into consideration when ranking sites online. Now get out there! Take these three tips from us–you don't want all this great information going to waste, do you?
Filed under: Tips & Tricks

---