What Are The 5 Must Have Apps For Graphic Design
Wednesday, February 2nd, 2022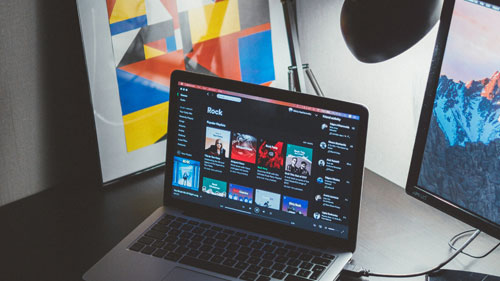 Making an image of your business distinct from everyone else is a herculean task in this era. The attention span of the potential customer is at an all time low and because of the over stimulation through social media, making a lasting impression can seem like an impossible task in this era. Being an entrepreneur, you realize that graphic design is one of the things you can use to make your band a unique identity. You might decide to go to a professional graphic designer or you may decide that you want to try your own hands on it. The following is the list of apps that are essential to graphic designing.
The Basics: Before we dig deeper into the world of graphic design, it goes without saying that any graphic designer needs to have the following basic things:
Laptop: Having a laptop that can process the heavy-duty apps while making the process easier is necessary. For years, there was only one laptop which held its own after being tested by hundreds of graphic designers, and it was the MacBook. Now you also have an option of going for Microsoft Surface Studio that is the new kid in town.
A Tablet: It is much easier to work with a pen rather than a mouse when it comes to designing. For this reason, having a tablet with stylus makes life easier and one of the most compatible tablets for graphic design is Wacom Tablet.
A Smartphone: Not just any smartphone will suffice, but one which is high end one so that you can continue your work on the go. Usually people like going with an iPhone.
Graphic Design Apps: The following apps or software are the tools which every graphic designer whether a pro or amateur, needs.
Gimp: Mostly people refer to Adobe Photoshop as a must have, but the learning curve for it is much higher, making it more for professionals. Gimp or GNU Image Manipulation lets you perform a variety of tasks like retouching, cloning and image authoring and also supports majority of the common file formats.
Kuler: Being an amateur, you might not be attuned to color choices but you still want to be consistent in your color scheme throughout your brand. Kuler is another product by Adobe and extremely popular when it comes be making logos.
Canva: Canva is a great tool for both professionals and beginners and includes templates for photography, infographics etc. You can start with a preset size, but you can change everything as you go along from shapes to fonts by simple drag and drop interface.
Repix: Photo editing is a learned art, one which takes time to master. With Repix, you can apply filters to images, and not just to whole picture, you can opt for a specific area on the picture.
Adobe Illustrator: For creating perfect logos, typography or illustrations, Adobe Illustrator is the tool for you. You can align everything seamlessly by drawing perfect shapes. Beware though; it is on the pricer end.
Inkscape: Alternatively, you could use Inkscape that is absolutely free and lets you try your hand on creating vector images and is supported on all the operating systems.
Don't lose out on growing your business! Check out our cheap web traffic solutions starting as low as $4!
Filed under: Tips & Tricks
Tags: buy traffic, cheap traffic, cheap web traffic, graphic design
---