Trends in Web Development That You Might Be Getting Wrong
Sunday, July 3rd, 2016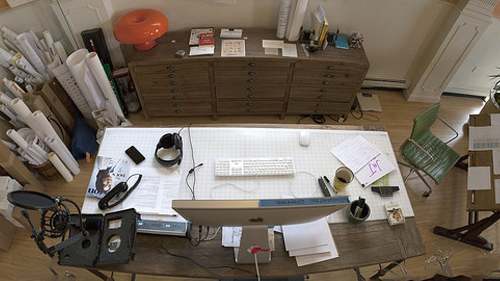 Since the launch of the first .com domain in 1985, hundreds of millions websites have sprung up on the platform since then and the number is still growing. With this change in number also comes the change of trends in web development.
Though it is agreeable that design approaches today are much better than they were at first, there are things that you may be getting wrong, and which may negatively affect your good scores. Look at the three major areas below:
Rich animations
Gifs were the most important and popular web development tools in the beginning. As time proceeded, their use dwindled and it is only recently that they have started resurfacing.
When you apply them properly, animations can bring a welcome appearance. This is because moving objects tend to attract the human mind than non-moving ones.
Problems however come in when a website overuses these tools. When everything on the page is on the move, the general impact of each reduces.
To put it into perspective, when there is only one animated icon on a page, it will gain more attention than other flat icons. When you add another animation into the same page, the two will share the same attention allocation that the first one had; this means they divide the "first preference" into halves.
When you put three flashy icons, the overall attention splits to match the needs of the three, such that by the time you put more than ten animated icons, the overall effect nonexistent.
Therefore, use rich animations; but use them sparingly.
User registration
You have more chances of converting visitors into buyers if you retain communications with them. Newsletters are a common way of doing this. More sites are also implementing account registrations, where users that create accounts get access to more privileges like posting or replying to comments, as well as accessing special offers and discounts.
The common mistake that current developers commit is that of putting too many fields in their registration forms. While users who agree to fill up everything in these large forms are likely to be the potential buyers, some serious people are simply too lazy or too busy to exert more than necessary effort on such tasks.
To meet the needs of everyone therefore, do not be too demanding, especially at the first stages of registration. At best, only ask for a first name and confirmation email first. You may then request the user to complete their profile once they have created accounts.
Color schemes
Color has a lot to of influence on your design. Just like with animations, you should adopt as minimal color combinations as possible. Many experts agree that a page should not exceed four shades; this is contrary to the belief that more color enhances uniqueness.
Try to adopt one color for all your call to actions. This not only makes your site unique but also enables the user to identify what your overall message is, and what you want them to do even before reading words.
If you need free website traffic, sign up to 10KHits today and get 100 traffic points free at https://www.10khits.com/signup!
Filed under: Tips & Tricks
Tags: web design, web developer, web development, web trends, website design, website development, website trends
---