Top Five WordPress Themes for Fashion
Friday, August 5th, 2016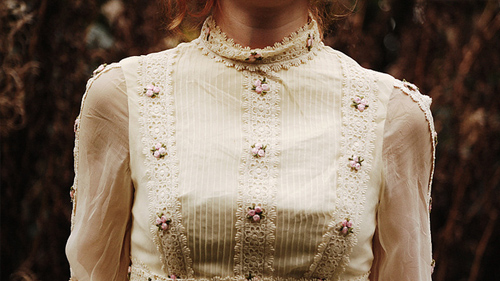 If you are starting a new fashion blog on WordPress, you might have noticed that there is default theme already installed for you. I am sure you intend to stand out rather than fit in. In order to make your fashion blog stand out from the pack, you need to use other themes. Here are top five WordPress themes for fashion worth checking out.
Bandana
https://wordpress.org/themes/bandana/
Bandana is a favorite with many fashion bloggers using WordPress. Bandana is a free WordPress theme. Another thing is that bandana lets you show of large images at the top of every post. This way, your blog posts are attention grabbing. The other advantage of Bandana is that you can customize the background, add a sidebar and even edit the layout. One thing is for sure, Bandana is a good way to build an impressive and quality fashion blog.
Defile
https://smthemes.com/defile/download/
Defile puts beauty and style to your fashion blog. This contemporary and ultra-chic WordPress theme for fashion is responsive in design. Defile is an attention grabber; it has a large home page slider where you can exhibit featured posts in the blog. The clean appearance adds to the gist of a custom sidebar and social media widgets. Site visitors can also find related posts easily at the related posts section at the bottom of each post.
Queen
Queen is a premium WordPress theme with the ultimate feminine look. It is in every way very vivid yet gentle as a petal. The pink colored theme offers drop down menus and custom widgets. The theme is quite easy to use. Something else visitors are sure to enjoy is the fast loading capability since the theme is quite lightweight thanks to the short code design.
Stylish
Stylish has a way of making your fashion splash with style. A large layout is always a plus for a fashion blog theme. I admit that Stylish has the largest layout in our top five WordPress themes for Fashion. A responsive slider is placed at the top of your home page. The free version comes with sponsored ads and the only way to remove them is to purchase the premium version. The theme supports ecommerce widgets, social share bar, SEO optimizations and Translation options. Here is a sure way of getting favorable rankings on Search engine report pages.
Clutch
Clutch gives bloggers the ability to showcase their personality and creative capacity. Visitor can't help but get hooked on this one. To start with, the slider is very trendy and contemporary, a great way to showcase your freshest post in a casual manner. The theme also allows for impressive features including Woocommerce plug-ins, SEO, short code and social sharing widgets.
With these top five WordPress themes for fashion, you are sure to achieve your dreams of being a top fashion blogger. Don't mistake WordPress as being only a starter pack; I know a lot of top fashion blogs like Divi and Applique that are on WordPress.  Since Fashion is all everything about functionality, you have everything it takes.
If you need free website traffic, sign up to 10KHits today and get 100 traffic points free at https://www.10khits.com/signup!
Filed under: Tips & Tricks
Tags: fashion, fashion themes, theme, themes, wordpress, wordpress themes
---