Top Five Online Shopping Websites You Should Be Using Today
Friday, September 16th, 2016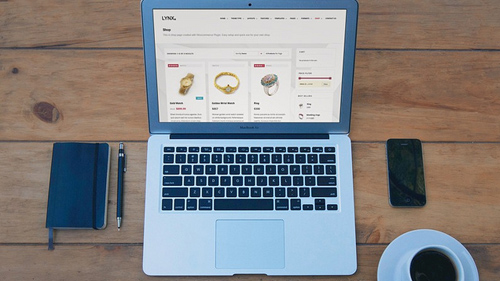 Online shopping has become one of the most common shopping methods in the world. Improvement in technology and access to the internet has contributed to making this approach easier over time. Online shopping saves you a lot of time and energy since you can buy goods online and have them delivered at the comfort of your home. Payments are also made online saving you the time spent withdrawing and depositing money.
Payment of goods is made in two ways. The first is credit payment, where goods are paid for while making the purchase. The second one is where cash is paid at the point of delivery of the goods. There are many online shopping websites, but not all shopping sites are preferred. In this article, we look at the five most preferred shopping sites in 2016.
Amazon
Amazon has been rated as the number one online shopping website in the world. Jeff Bezzos founded the site in the year 1995. Through this website, you can buy a different kind of products and pay them through various methods. The website also has a different kind of offers during the festive seasons such as Christmas, New Year, and Thanksgiving among others. In the initial stages, Amazon started off as a book selling websites but so far they have expanded and started selling almost every other product.
Ebay
Ebay is nearly as popular as Amazon. Morad Omidyar founded it in 1995. On Ebay, you can buy a different product from favorite brands on special offers. It is the best website for both buyers and sellers since you can make money by just displaying products on the website. One unique feature on this website is the 'Auction', where you can buy a product at a very low price by joining the auction.
Walmart
The website was founded in 1962 by Sam Walto. Currently, it is also one of the leading online shopping sites on the internet. It has a turnover of more than 500 Billion US dollars. It offers special services such as free shipping, special offers and discount coupons that enable you to keep a standard their budget. Through this website, you can buy electronics, clothes, and gifts among others.
 Alibaba
Alibaba is a popular shopping website from China. Jack Ma founded the site.  It has seen an enormous growth over the years since 2007. Alibaba is a B2B based website, which means you can only purchase goods in wholesale. Its aim was to connect the Chinese manufacturers with the buyers overseas. The group is also planning to enter the Indian market after negotiations with Snapdeal in 2014.
Flipkart
Flipkart is an Indian based online shopping website. The website is commonly used in the Asian Countries. It was initially opened to sell books, but after its tremendous growth, it is currently selling other products.  You can also get products like electronic gadgets, home appliances, software and footwear among others. It is also serving many customers due to its many exciting offers.
Does your online business or blog need more visitors? Find out how to get free website visitors at 10KHits!
Filed under: Tips & Tricks
Tags: ecommerce, online shopping, online shopping websites, online store, shopping websites
---