Top 8 e-Commerce Websites of All Time
Tuesday, June 21st, 2016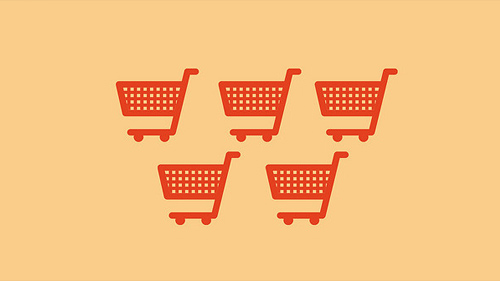 The internet offers a great platform for commerce. Internet users are increasing with more people utilizing the internet for everyday services. The ever-increasing number of internet-enabled devices has made it possible for people to access the internet more frequently, as opposed to previously when internet access was more restricted. This highlights the importance of the internet as the next great commerce frontier and there are websites that have already proven this. Below are eight of the biggest e-commerce websites of all time.
Taobao
Taobao is a product of the Alibaba Group. It was founded on May 10, 2003. Its founding figure is Jack Ma and its headquarters are found in Hangzhou, China. Taobao is the biggest online marketplace in China facilitating online shopping by millions of people. It is estimated that Taobao receives around 601.5 million unique and new guests every month, more than any other e-commerce website out there.
Amazon
Amazon is familiar to most people. Founded in 1994 it has its headquarters in Seattle, Washington. Amazon was founded by George Bezos and it initially started business as an online bookstore before expanding to sell DVDs and music media. Eventually, Amazon expanded its products to include all that they offer now. It is estimated that amazon receives approximately 524.4 million visitors per month making it one of the biggest e-commerce websites.
EBay
EBay was founded in 1995. Its headquarters are in San Jose California. It was founded by Pierre Omidyar and it provides a marketplace where one can be able to sell or buy anything of interest. It is estimated that eBay receives approximately 267.9 million unique visitors in a month making it one of the most prominent e-commerce websites.
Alipay
Estimated to receive 104.5 million visitors per month, it is located in Hangzhou China. Alipay is an online payment system that charges no fee for transactions. 2004 was when it was launched by Jack Ma, its founder. Its market share is the biggest in China.
Alibaba
The home of Alibaba is in Hangzhou China. it was founded in in 1999 by Jack Ma, one of its key figures up to now. It receives an estimated number of 106.7 million visitors a month. It deals in mobile commerce, money transfer, online auctions, e-commerce and generally online shopping.
Rakuten
With its headquarters in Tokyo, Rakuten is Japan's biggest e-commerce platform. It was founded by Hiroshima Mikitani in 1997 who remains one of its chief executives to this day. The name of the website, Rakuten is a Japanese word meaning optimism. It receives an estimated 65 million visitors a month.
Flipkart
It was founded in 2007 by two founders Sanchin Bansal and Binny Bansal. It offers online shopping services and its headquarters are in Bangalore in India. It is estimated that it receives approximately 64.8 million visitors in a month.
Etsy
Etsy was launched in the year 1998 in San Jose California. It was created by Chris Maguire, Haim Schoppik, Robert Kalin and Jared Tarbell. It focuses on handmade items and unique manufactured items. Etsy is estimated to receive approximately 44.2 million visitors per month.
If you need millions of visitors to your website, sign up to our traffic exchange today at https://www.10khits.com/signup.
Filed under: Tips & Tricks
Tags: best ecommerce, ecommerce, ecommerce websites, top ecommerce
---