The Benefits of Google Tag Manager
Friday, October 28th, 2016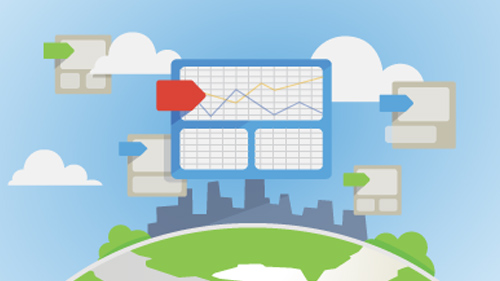 Traditionally, you require coding, form submissions and video engagements in order to track events. Google tag Manager relieves you from this manual task. It allows you to use standardized naming structures to follow every link that you desire to track. Therefore, it enhances tracking. Below are additional benefits of this tool
Simplicity
Google tag manager offers ease of use. It is among the few tools that allow teammates to update old tags while adding new ones quickly and simply. In fact, it does not involve the complicated code changes to your site. Hence, teams are free to complete testing every change before installing them. Thus, you can deploy any change without relying on the developer. This is advantageous because it speeds up launching and streamlines processes allowing IT experts to concentrate on grueling projects such as enhancing the entire site.
Version Control
This tool creates new and archived versions of your tags whenever you use it to publish any change. For that reason, you can easily go back to your previous versions whenever you want to. This ensures that your tags are well organized. As a result, it becomes easier to troubleshoot errors. Also, it makes it easier for you to implement equivalent installations on new Google Tag Manager.
Debugging
Google tag manager has in-built debug features. You can not only test but debug every update also within your site before sending them for publication. Consequently, you are guaranteed of the functionality of your tags before availing them to the public.
Better Management
Additionally, Google tag manager simplifies the process of coming up with permissions for specific users of your website. You can use it to internally limit and control the persons who are allowed to make major changes to your site. These people can also assist in generating rules, tags and macros. So, your website will be safe from hackers and spammers who might end up ruining your repute and website in general.
Easier updates and future upgrading
Google tag manager has abridged future enhancing and upgrading of your tags. Note that you no longer have to make all changes in every leaf of your website. Rather, you can modify everything via the interface that it provides. What is more, it has upgrades that ensure gradual transition to Universal Analytics is easier than it was in the past.
Built-in tags
You will appreciate the reality that Google Tag Manager unlike other tools comes with several built-in tags. These tags are effective in AdWords conversions, Universal and Classic Analytics and remarking. Accordingly, the burden on your marketing team is reduced. They do not have to be experts in coding in order to generate tags. Instead, they can simply customize the provided tags; they only require vital organizational data rather than complex codes and developer' listings.
Functionality with Google Analytics
You can install the standard application of Google Analytics using Google tag manager. It has a tag template, which incorporates all elements of the former Google Analytics operation. What is more, this new version is compatible with the former onsite code that was used for tracking events, tracking cross-domains and viewing pages. Hence, you have nothing to lose by using it.
Are you in need of website traffic to your website or business? Receive free website hits to your site today by signing up to 10KHits!
Filed under: Tips & Tricks
Tags: benefits, google tag manager, google tags, tag manager, tags
---