The Advantages of Using a CMS. Here's Why!
Tuesday, August 9th, 2022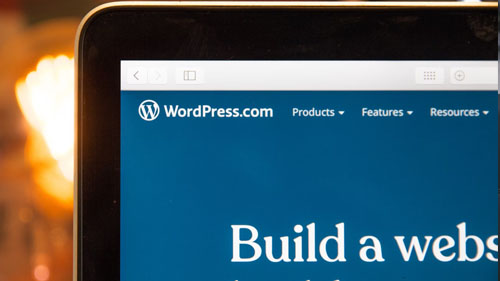 Choosing the right CMS for your website can be an overwhelming decision. There are plenty of options to choose from, and they all have their own pros and cons.
If you're looking for features like content editing tools, user management, data storage capacity, or integration with other applications – there's a CMS that will suit your needs. In this article, we'll explore the benefits of using a CMS so you can decide if it's worth investing in one- or try out some different ones to find what works best for you!
What is a CMS
The benefits of using one
Why you should consider using one for your business
How to choose the right CMS for your needs
Some popular CMSs and what they offer
What is a CMS
A CMS, or content management system, is a software application that allows you to create, edit, and manage digital content. It provides businesses with a variety of features like user management, design control, data storage capacity, and more.
The Benefits of Using a CMS
There are many benefits to using a CMS for your website- here are just a few:
Control over Content Editing- with a CMS, you can easily edit and manage your website's content from one central location. This makes it easy to keep your website up-to-date with the latest news, products, or services!
User Management- a CMS lets you create and manage different user accounts so you can give different people access to specific areas of your website. This is a great way to give your team members the ability to update content without having to rely on someone else!
Data Storage Capacity- with a CMS, you can easily store and manage large amounts of data on your website. This is important for businesses that need to keep a lot of information online and easily accessible.
Integration with Other Applications- a CMS can be integrated with other applications to make managing your website even easier. This allows you to connect with other software programs that you may be using for your business, like accounting or customer management systems!
Why You Should Consider Using a CMS for Your Business
Whether you have a small business or a large corporation, using a CMS will improve your website's content management capabilities. It will allow you to harness the power of your website and truly use it as a marketing tool so you can get high quality traffic. It will also save you a lot of time and money from building a website from scratch which would require you to hire web developers.
How to Choose the Right CMS for Your Needs
There are many different choices when it comes to choosing a CMS for your website – first you need to decide what features you want. Do you need a CMS that offers content editing tools? User management? Data storage capacity? Integration with other applications? Once you know what you need, you can start narrowing down your choices.
Some popular CMSs and what they offer:
-Wordpress: a popular choice for businesses, WordPress is known for its user-friendly interface and wide range of plugins and themes that allow for easy customization.
-Joomla: another popular CMS, Joomla is known for its powerful features and extensibility.
-Drupal: Drupal is a more complex CMS that offers great flexibility and power for businesses that need more control over their website's design and functionality.
Conclusion
The purpose of this article was to make you aware of the advantages that come with using a CMS. This software application gives businesses control over content management, design, data storage capacity, and integration with other applications. It's worth considering for your business because it will save time and money while improving your website experience – no matter what size company you are!
Filed under: Tips & Tricks

---