The 5-Step SEO Plan for Your Company Website
Saturday, December 25th, 2021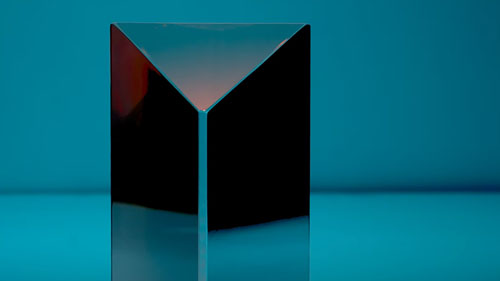 The internet has changed the way we buy things and connect with people. It's also changing how businesses compete for customers. If your business is not using SEO on their website, then you are missing out on a huge opportunity to gain traffic and rank higher than your competitors in search engine results pages (SERPS). This article will show you how to use SEO techniques to help your website get more traffic by ranking better in SERPS.
Google is the most popular search engine in the world, and it has a lot of authority when it comes to ranking web pages. It doesn't matter what search term you're looking for, or which country you're in—if your site ranks on Google's first page, then you will receive more traffic than your competitors.
This is where SEO techniques come in. There are several steps that you can take to help your site rank higher in SERPS than your competition. Here are five tips for getting started with SEO:
1) Keyword Research
2) Understand Your Competitors
3) Design an Informative Site
4) Optimize Your Site Content
5) Promote Your Site to Your Target Customers
1) Keyword Research
Keywords are what people search for when they are looking for a business like yours. For example, if you own an ice cream shop, then your keywords might be "ice cream" or "summer cold treats." Using the right words in your content will help Google to understand what people are looking for when they search on your keywords.
2) Understand Your Competitors
If your website is not ranking well, then you need to find out why. You can either hire an SEO expert or use free resources like Google Analytics to help you figure it out. To use Google Analytics, just sign up for a free account and enter your website's URL. The site will show you how many people are visiting each day, which keywords are bringing the most traffic to your site, and much more.
3) Design an Informative Site
Make sure that you have lots of helpful content that is easy for visitors to read. Try to publish one article every week or two for your website. Also, make sure that the articles on your site are relevant to what you do and that they solve people's problems by giving them tips or how-to guides. People want to visit websites where they can learn something new!
4) Optimize Your Site Content
When you publish content on your company blog, make sure that you use keywords throughout the post and link back to your website.
5) Promote Your Site to Your Target Customers
The only way that you will see an increase in traffic is by promoting your site to people who are interested in what you have to offer. You can do this through social media, paid advertising, or just by telling people about your site.
In this article, we've provided a 5-step SEO plan for your company website. We hope that it helps you rank higher in SERPS and get more traffic from Google! If SEO is not an option for you and you want quick web traffic, you can always buy organic search traffic from Google Ads or other ad providers.
Filed under: Tips & Tricks

---