Online Reviews: Fuel For Ecommerce Websites
Tuesday, November 3rd, 2020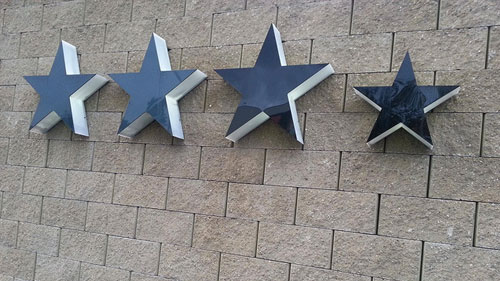 This is a wonderful time to be alive when you can shop for anything at all right from the comfort of your home, without stepping one foot outside. Naturally, this means that internet is full of limitless options of ecommerce websites when thinking of making a purchase. So what makes one website stand out from another? Think of it this way. You want to buy a new sofa and you see your dream corner sofa on some furniture website. Are you just going to order it? No, you are going to read reviews on it.
Consumer reviews growing relevance has been one of the biggest changes in the ecommerce landscape. No online retailer can any longer ignore the significance of product reviews.
Why Reviews Are Important: The power of product reviews is even backed by numerous researches and some of the facts they found out are:
According to PeopleClaim, 71% people say that online consumer reviews make them feel more comfortable that they are buying the right product.
Consumer reviews can boost sales by upto 18% as per Revoo research.
Research done by BrightLcoal points out that 88% of the people trust online reviews almost as much as personal recommendations. This is also referred to as social proof.
Now that we have seen why they are important to every ecommerce site, lets dig into what consumer reviews can do for your website.
Building Credibility: One of the most important things determining the success of any business, online or offline, is building trust with your customers. When consumers see reviews from real life consumers, they start perceiving you as trust worthy. It also provides consumers an insight into the quality of your product. Another facet of online commerce is that since most of the times people cannot actually see/feel your product, online reviews help in alleviating that the fear of unknown as well.
Drive Sales: The most obvious benefit is a jump in sales. More and more people are relying on online reviews to make up their mind about their purchasing decisions. They make people comfortable that they are spending their money at the right place. More reviews means more trust, which translates into more revenue for the website, the ultimate goal.
Improve SEO: When people review your product, they use their own words and mention your product. This helps build more content for your website, which gets your website more in google search results thus driving more traffic to your website. You can also notice what things the general consumer is associating your product with and use it to market better.
Bad Reviews Are Not All That Bad: Do not fear that bad reviews will drive away customers. People usually feel better when they see bad reviews and your reaction to it because no bad reviews make them think that you are censoring them. But even too many bad reviews is not good as well. Respond to bad reviews, and try to find a solution to the problem to build more trust.
Better conversions: More people coming to your website and reading reviews, leads to better conversion rates.
Does your website need millions of visits? Buy website traffic cheap at 10khits for just $29 and get hundreds of thousands of visits per month!
Filed under: Tips & Tricks
Tags: buy traffic, buy website traffic, cheap web traffic, ecommerce, online reviews
---