Learn About Shopify Pros and Cons before Using It
Thursday, August 27th, 2015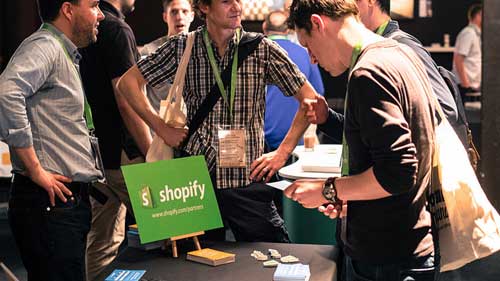 Nowadays, it has become the norm for an enormous number of companies to provide online services to their customers. If a company fails to offer online services, such as online purchase, the company will soon run out of business as its customers will switch to the contenders that allow them to make purchases without even having to go to the physical store. With that being said, it is highly recommended that a company makes sure it is backed by an online store. To build an online store, a company has no choice but to use a reliable e-commerce system. In this case, the Shopify may come in pretty handy. Yet, before deciding to use it, a company should first learn about the pros and cons of the tool in question.
Pros
Secure and Fast Online Store
On an online store, one of the most important aspects to which a company should pay attention is the security of the store. This is because an online store is where a lot of customers' money is processed. To commit a transaction, it is often the case that a customer has to provide his credit card information on the site. Now, without a proper security layer, this information can be easily hacked by some irresponsible parties, causing a great loss to the customers.
Besides secure, an online store needs to be fast in processing every single customer request as well. Believe it or not, customers will notice if there is a few seconds delay for their request to be processed. Such a delay is a great way to urge customers to move to another brand or product in the market.
Essential Features
In order to be able to process transactions properly, an online store needs to have all the essential features. Thankfully, a company can get all these features on the tool mentioned earlier, the Shopify. In fact, besides the essential features, Shopify may even offer some more features, such as, analytics tracking feature, store design customization and integrated payment processing.
Reliable Customer Support
Now, what if the online store goes down all of a sudden for some unknown reasons? Without a great customer support team behind it, the online store will have to lose an enormous number of purchases. This is why customer support quality really matters. A reliable customer support team is always ready to get the online store back online as soon as possible.
Marketing
An online store that uses Shopify also benefits from a great marketing campaign. After all, it is marketing that drives customers to a store. In spite of the fact that the marketing tool used is not the most sophisticated one on earth, the marketing tool provided by Shopify is easy and effective.
Cons
Unfortunately, even though Shopify may sound pretty great, there are bound to be some drawbacks as well. The prices that a company has to pay to be able to use the tool are not cheap. To get the most basic services of this very tool, a company will have to pay no less than $14 a month. Then, the company will also have to pay extra money for platform transaction, credit card and add-ons that the company desires to use.
Are you ready to boost your website traffic for free? Sign up for free website traffic at 10KHits!
Filed under: Tips & Tricks
Tags: 10khits, cons, e-commerce, ecommerce, online shopping, online store, pros, shopify, shopify review
---