Is There a Guarantee That Facebook Will Benefit Your Business?
Tuesday, October 25th, 2016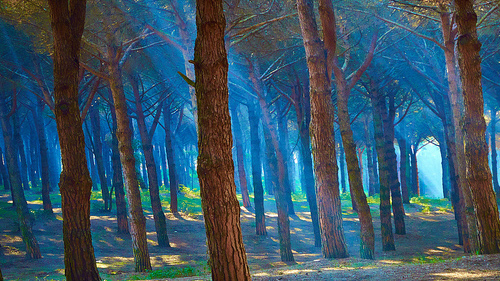 With over a billion active users, Facebook presents unique benefits to your business in a way that your website cannot even come close to matching. One of the main advantages of using Facebook is that it gives you the ability to share information about your brand, provide details about the products or service you offer in your business, as well as provide your contact information. Sharing information that is useful and interesting to your target audience will enable your business to build trust and credibility with your customers. Therefore, you can use the bond created with your current customers to lure in potential customers thereby increasing sales.
Facebook gives a business the ability to engage one-on-one with ideal clients. When a user interacts with the content you have posted on Facebook; their friends will be able to see it in their newsfeed, thereby expanding your business reach.
Optimized content also improves ranking in both organic search engine results and Facebook search results allowing people who are searching for related keywords to find your business. Search engines such as Google and Bing also index Facebook in their search results. Therefore, by posting information related to your company within Facebook, you allow search engines to find you quickly. Additionally, interactions on your Facebook page will demonstrate proof of your pages quality, enabling your business to be put on the first page of the search engine results.
Facebook makes it easier for you to advertise and promote your business without having to pay a lot of money. Unlike the traditional way of advertising, Facebook allows you to place ads in such a way that it focuses solely on your target audience. That way you can reach a large customer base in the shortest time and cheapest way possible. You can also use Facebook to sell your products and services directly to customers. By including a button on your Facebook page that links your customers to an electronic shopping cart, you will enable them to buy what they need in the easiest way possible.
Authentic reviews and real testimonials from customers play a significant role in increasing the profits of your business. Customers tend to trust online reviews as well as good testimonials about the products or services offered.  Facebook, therefore, makes it easier for you as a business owner to allow visitors to post questions about your products, niche or services. When you answer the requested questions by offering great advice and information to your Facebook community, you will learn more about customer's need. Additionally, by collecting reviews and testimonials as well as using the like button to promote your business, you will be able to boost your marketing strategy and increase your brand credibility.
Facebook can benefit your business by creating exposure and awareness to a large target audience. Through Facebook, you can also collect market data, increase sales, strengthen your position as an expert in a particular field and enhance your customer's experience.
Need a traffic boost for your website or blog? Get free website visitors to your site today at 10KHits!
Filed under: Tips & Tricks
Tags: benefits, business, facebook, facebook ads, facebook benefits, facebook business
---