How to Rank Higher for Your Target Keywords
Friday, May 13th, 2022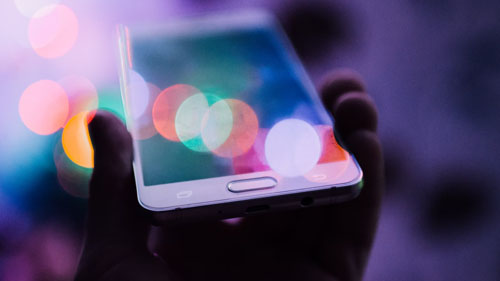 The number one priority for any business that has a website is to increase the organic traffic they are receiving. This can be done by following some SEO trends, which are constantly evolving. It's important to keep up with what's new in order to stay competitive and relevant on Google search results pages. The first thing you need to do is identify your target keywords so you know where you want your content show up on Google. Next, create an editorial calendar for each month of 2017 so you have all the necessary content lined up before it's time to publish it (and don't forget about holiday-related keywords). And finally, make sure that everything flows together nicely – use key phrases throughout your site instead of repeating them only once, and keep your headlines SEO-friendly.
– Blogging is an excellent way to attract relevant traffic and engage your target audience on the web. In fact, blog posts rank significantly higher on Google than other types of pages such as product or category pages which makes them perfect for many online businesses that are trying to get their name out there using organic search engine optimization (SEO). There are several ways you can increase website traffic from blogging: keyword research, meta tags updates & content generation.
How To Research For Keywords – The first step to ranking better for specific keywords is doing the necessary keyword research. This will help you identify all related terms and phrases which can be used in blog posts. You don't have to limit yourself to just one term either; it's perfectly fine if there are several variations that produce good results, as long as they target similar audiences or products/services. Make sure your targeted keywords are well researched before moving onto the next steps of this SEO process because poor choices here could lead to a lower conversion rate (and less website traffic).
– Once you've found some relevant keywords, make note of them so you know what topics should be covered on your blog next time around. If there aren't any related topics available, consider writing a blog post about your company or product. This is always a good way to get started because it's directly relevant and will help you rank better in search results for specific phrases.
How To Increase Traffic With Meta Tags – Next up is adding meta tags such as title descriptions and keywords to each of your posts. These are essential components that appear on the page itself which means they play an important role in SEO success rates (when done properly). The best part about them is that there aren't many limits when it comes to how many times they can be used so use them often! It may seem like common sense but don't forget: every word counts here, even if some words have more weight than others.
– Try to make unique meta tags for each blog post and use relevant keywords (not the same ones you used in your target research). You can also include a couple of variations if they seem like good choices; there's no need to stick with one term only, especially if it isn't performing well on Google or producing very little website traffic. It is possible that other related terms are being searched more often so try adding some of those as well – just don't go overboard because it will look spammy! Fill up all available character space but don't change any words around either since this could easily bring down rankings.
How To Generate Blog Content – The final step is content generation, which means creating new posts consistently. It doesn't matter if they're short (200 words) or long (2000+ words), just as long as there is some new content available. Google doesn't like thin pages that offer very little information and don't help searchers find what they're looking for online so it's important to keep the website up-to-date with fresh posts regularly. This can be done by creating a schedule every month/week/day beforehand, no matter how busy you get with other tasks during your workweek.
How To Rank Higher For Target Keywords – SEO trends such as keyword research & meta tag updates are excellent ways to increase organic traffic from web browsers searching specific phrases on Google, Bing & Yahoo! Many companies struggle because their websites aren't properly optimized but we can provide expert advice and SEO services to help you rank better. Ranking high on Google for relevant keywords are a sure way to get free website traffic!
– If your website isn't ranking on page one of Google's search results, it doesn't mean that all hope is lost; there are still ways to improve rankings for specific keywords with targeted keyword research & content generation. These strategies will work for any type or size of business so get in touch if you'd like more information!
Filed under: Tips & Tricks

---