How to Increase Alexa Rank: 9 Tactics That Successful Sites Use
Monday, October 3rd, 2022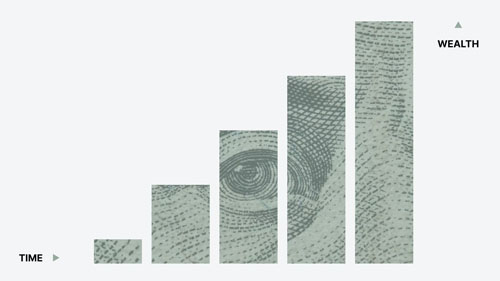 Alexa is a company that provides web traffic data, including rankings and other statistics about the use of websites. Alexa's Traffic Ranks are based on the amount of traffic sites receive from users. The more visitors a site receives, the higher it ranks on Alexa's list. As such, many people will try to increase their rank by using tactics that successful sites use.
The following 9 Tactics That Successful Sites Use were compiled by conducting an extensive research study with some of today's most successful and knowledgeable marketers and business owners in order to uncover these secrets:
They Choose a Niche Market and Stick to It
Create Irresistible Content
Develop An Amazing Website
Make Sales Using Email Marketing
Build An Effective Back-end System
Create A Unique Product
Paid Reviews
Use Paid Traffic
Make The Most of Your Backlinks
They Choose a Niche Market and Stick to It
A niche market is a group of people united by a common interest or goal. These groups are sometimes extremely narrow, but they also can be broad enough to cover a wide range of interests. Successful sites are often centered around one or more niches where the target audience has a common interest or goal.
Create Irresistible Content
Content is what drives many sites forward these days. Sites that make it to the top of Alexa's Traffic Rank list often do so because their content is extremely useful and relevant. The more relevant and useful your site's content, the better. Your site will be able to get more traffic if it contains content that people want to read and share with others. It should also have a unique touch that makes it stand out from other sites in its niche.
Develop An Amazing Website
The design of a website is important in making it rank well on Alexa's list. Sites with a modern design tend to rank higher than those that lack one. Keep in mind that appearance isn't everything when building your website, though; functionality can trump appearance any day! You need to make sure your site is easy to navigate and provides the information people want.
Make Sales Using Email Marketing
Email marketing can be a very effective way to make money online, but you have to do it right! You need an email list before you can start sending any emails. This usually involves building up followers on social media sites like Facebook or Twitter, offering incentives that encourage people to sign up for your email list or buying ads that are displayed when certain keywords are typed into search engines. If you are selling products, try doing so through emails rather than relying solely on your website for sales by making the most of the extra traffic this will bring in. The more targeted your emails are, the better they will perform! Once you have your email list built up, you can begin sending out emails with links to your site. This will provide a constant stream of traffic and sales that should improve Alexa's ranking. If you do not like the idea of keeping people on your email list for too long, consider offering them something else in return for giving you their contact information; this could be an eBook or access to exclusive content.
Build An Effective Back-end System
Having a well-thought-out back-end system is very important if you want to make it as an online business owner because it will reduce the amount of time spent doing menial tasks. A good back-end system ensures that updates are applied quickly so target audiences stay interested in what you have to offer. For example, if your site is an online store, having a good back-end system will turn updating your stock levels into a simple task that takes less than 5 minutes! You can hire someone to do it for you or use software to automate the process. It's up to you!
Create A Unique Product
This tactic is very important because sites with unique products have a competitive advantage over those selling common items. If you have something different or better to offer, consumers are more likely to buy from you. It doesn't really matter what it is as long as it's relevant and useful to people who visit your site. Sites that sell unique products also tend to rank better on Alexa because they are the only ones that sell that particular product.
Paid Reviews
You can raise your site's Alexa Rank by obtaining links to it on review sites. This will be discussed in more detail later, but there are certain types of paid reviews you should avoid if you want to raise your Alexa Rank. For example, purchasing reviews through Fiverr with hundreds of other webmasters is not a good idea because this tactic has been used so many times before and it definitely doesn't look good to Google or Amazon! If you do not know what is considered acceptable when asking for paid reviews, talk to someone who knows about link building or hire an SEO specialist; they will most likely have the answer!
Use Paid Traffic
If you have a small budget but are looking to improve your Alexa Rank, paid traffic is the way to go. You can use it to gain quick exposure while building up an email list or making sales at the same time. There are many different types of paid traffic, but one of the best is Google AdWords because not only does it allow you to write ads that appear on Google search results pages, but Google also has other advertising platforms that work in different ways. For example, remarketing allows you to serve ads targeted toward people who have visited your site before; this is very powerful when used correctly! It's important to note that even though all these tactics will help raise your Alexa Rank, they won't work if you don't have a good website! Your site needs to be relevant, engaging and interesting because it will determine which target audiences buy from you. If your site isn't viewed as being any of the above, there is an extremely high chance that visitors will leave immediately without even checking out your products or services.
Make The Most of Your Backlinks
Backlinks are one of the most important factors when it comes to ranking websites. Getting backlinks is good because you gain exposure and increase your Alexa Rank. Increased exposure also means increased web traffic. You can get backlinks in many ways, but here are some basic tips to get you started.
Be socially active on social media sites like Facebook, Twitter, Google+, Reddit, Tumblr, Digg, Pinterest, etc.
Comment on other people's blog posts or sites that seem relevant to yours so that they will likely reciprocate by linking back to your site too!
Participate in commenting on forums relevant to your subject matter and link back to your site in the signature line below your username.
Post on sites such as Quora to gain exposure, build more backlinks and increase your Alexa ranking!
Join Google-related forums and participate actively in those communities by answering questions about your niche or posting some of your knowledge that you think is relevant to the community. Google loves it when you help their users so this is a fantastic way to get exposure and increase your Alexa Rank!
Conclusion
If you've been reading this article, by now it should be clear that bulk Alexa rank tactics for increasing Alexa Rank involves a mix of things from SEO to backlinks to paid traffic. It is important to note here that while these strategies may not always seem like direct marketing techniques they are very much so. The difference between them and traditional advertising is that they rank your site, rather than advertise your products; which in turn will drive more traffic into your website! You can also use paid traffic programs such as Google AdWords or Facebook Ads if you have a small budget but still want to improve your ranking on Alexa. A bulk of the methods we've discussed today will help raise your Alexa Rank; however keep in mind that none of them work without having an awesome website too!
Filed under: Tips & Tricks

---