How I Built a Successful Blog from Nothing
Thursday, March 23rd, 2023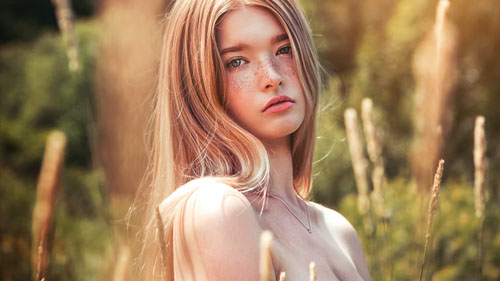 In this article, I'll tell you how to build a successful blog from nothing.
It's not about what I did, it's about what you can do because of what I did. This is the story of my rise and so-called fall, but don't let that fool you–it was really just me starting over again in a new direction. The truth is that this site has always been mine, even when it wasn't mine. And now it will be yours too if you're willing to put in some work too. The past few years have taken me on an incredible journey through startups, marketing channels, business models and more. Along the way there were plenty of ups and downs (mostly ups), including false starts with Adsense and Amazon Associates, a couple of mediocre product launches and endless pivots. But the best part is still to come!
I know that starting a blog can be daunting and it seems like everyone else already has one. But don't let that discourage you! I've been blogging for over five years now and it's been an amazing journey so far. Here are some tips on how to get started:
1) Find Your Niche – One of the best ways to start your blog is by finding your niche or what topic you want your blog to focus on. What do people search online every day? What topics are most interesting to you? Maybe there is something in your life experience or expertise that would make for compelling content. Whatever the reason is, the most successful blogs are the ones that stay true to their "niche".
2) Design – Now it's time to design your blog. The design is what gets people excited about visiting you, so spend some time on this step! It might be nice to have a logo created or at least use placeholder images until you can afford to create a logo.
3) Content – The next step in starting your blog is creating original and compelling content for your readers. There are many different types of content that work well for blogs, such as: list posts, how to articles, engaging personal stories or interviews with experts in the field. You don't need to be an award-winning writer or hire a professional copywriter. There are many free and paid tools that you can use for writing such as: Grammarly, Hemingway App and Evernote.
4) Grow – Now it's time to let the world know about your blog! If you want people to follow your blog, the best way to get started is by sharing your content with family and friends. But don't stop there! If you want to grow your audience then you need to create relationships on social media or write guest posts for other popular blogs in your niche.
5) Buy Click Traffic – buying traffic is important for any blog that is looking to grow. When you think about it, if you're not getting visitors to your website, then you might as well not have a blog at all. There are many different types of traffic that you can buy. Some of the most popular ones include Facebook Likes, Twitter Followers and Instagram Followers. The main thing that should determine which type of traffic to buy is what your ultimate goal is — are you looking to create engagement on social media or increase relevance? The next step in buying traffic would be picking the paid tool that best suits those needs and selecting the type of traffic that you need.
Final Thoughts
Building a successful blog from nothing is not an easy task. It takes time, effort and most importantly – patience. You need to find your niche or topic that you want the blog to focus on, design it with original content and grow it by sharing it with family and friends as well as using social media tools like Facebook Likes and Twitter Followers in order for people to know about your site. Once you have done that, you can increase your website traffic by doing online marketing or buying traffic.
Filed under: Tips & Tricks

---