Hottest Trends in Web Design: Create your fashion statement today
Friday, February 24th, 2017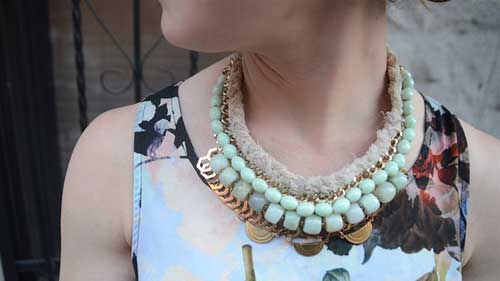 The term web design encompasses all aspects of how a website impacts a guest and its host. The impact factor of a website depends totally on its design or how and what you present to the infinite world of internet and its surfers. Website design is not only about color and composition of the website but how you can make the website rank within the first few results produced by any popular search engine. It is all about codes and relevant keywords placed judiciously and sparingly throughout the web page. Thus success of the website or rather the popularity of the website is dependent largely on the website designer besides the content writer. If the content writer is 'strawberry' then the web designer is 'cream'. However, adding a dollop of chocolate or some raspberries or roasted nuts to your cream will do no harm; rather will make the strawberry and the cream more enjoyable. After all web designing is all about 'Wow' and not merely 'yes' or no!
In this article, we will discuss about some new trends in web designing that will surely make your website stand in the sea of alike.
Card Layouts: Is your web page full of contents and informations? Then you should choose a Card Layout like Google Now or Pinterest. It will showcase your content in a fashionable and appealing way without cluttering your page. Always remember that a large number of internet surfers are not book readers. They are here for quick and easy to use information. With a card layout, you can input a large number of information to your visitors without even a streak of boredom.
A Demo video footage: This is one of the most intelligent ways of expressing and selling your goods. Television has proved to be the best media when it comes to explaining things because of the video concept. The additional benefit of a video footage besides attracting visitors is that it will consume less of internet page. This has become one of the most popular trends since the last few years. If you want to know how to make an explainer video, then you can search Google for Udemy Course. In this context, some business has been adding a small video showing a person using the product in real life. This live preview has been applauded by many visitors. The idea of inserting this kind of a video in your landing page is sure to make your website attractive fetching you more business. Instagram Direct is very helpful software in this category. You can expect a very high quality video from it. Use it and hook your clients' right on the landing page itself.
Redesign your chat application window: The newest trend in this category is to share design documents which are 'alive'. You can share all your work through your chat window now with all your collaborators. Slack and Notable are two notable software who can help you in this aspect. There are not too many software available for this.
If you need free website traffic, sign up to 10KHits today and get 100 traffic points free!
Filed under: Tips & Tricks

---