Google Ads Alternatives: What to Do When Google Ads Doesn't Make Sense for Your Business
Tuesday, March 15th, 2022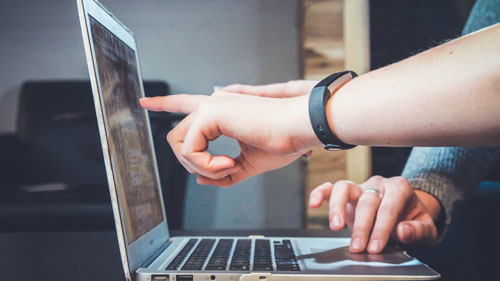 The internet is full of ads. We see them on our computer screens, we see them on the street with billboards, and now we even see them in public restrooms. With so many ways to advertise products or services available today, it can be hard to choose which one is right for your business. That's why it's important to know what options are out there and how they work so you can decide which ad campaign will give your company the best chance at success.
What is Google Ads
Why you may choose an alternative to Google Ads
Facebook ads as one of the most popular alternatives to Google Ads
Twitter, Instagram, and LinkedIn as other alternatives to Google Ads
Microsoft Ads as an alternative to Google Ads
Why these platforms are good for small businesses with a limited budget or who want more control over their ad campaigns
What is Google Ads
We'll take a look at Google Ads first because this platform has been around for a long time and most people have heard of it by now. You may already be using this platform as well since its name recognition makes it an easy choice when selecting an advertising option that might work for you.
Why you may choose an alternative to Google Ads
Before we talk about alternatives to Google Ads, it's worth discussing why you might choose an alternative even if you are already aware of how well they work. First off, depending on the market that your company serves, it may not make sense or be cost-effective to advertise on the internet when there are other platforms that could serve your needs. For example, if you sell local products like food or clothing and your company is based out of New York City, it might make more sense for you to advertise on television since many people in the area watch TV as their main source of entertainment.
Another reason that you may choose an alternative to Google Ads is because Google charges a premium for their services. For some companies, it would take years to see a return on investment for the amount of money that Google demands in order to have your business advertised through them. You also have no say in how or where your ads are displayed when you work with Google Ads. This lack of control can make it difficult to target potential customers and reach the right demographic. With other platforms, you have more options for where and how your ads appear.
There are many alternatives to Google Ads that offer comparable services at a more reasonable price point, so let's take a look at some of them now.
Facebook ads as one of the most popular alternatives to Google Ads
Facebook ads are one of the most popular alternatives to Google Ads because it has over 1.79 billion active monthly users. This number makes it a great platform for reaching the masses. When you create an ad on Facebook, you can target specific locations as well as certain demographics such as age and gender to connect with your audience.
For example, if you own a restaurant that caters to families with young children, you could use Facebook ads to focus on people in the local area that fit this criteria, leading to better engagement with your business.
If you're worried about Facebook ads being too expensive for your company, keep in mind that they charge based on the number of people who see your ad. If only 10 people out of 100 interact with your ad, then you'll only pay for 10 impressions. The number of reactions, clicks, and even conversions that you get will determine how much it costs to run your ad.
There's also the option to use their paid advertising manager which gives you more flexibility in terms of targeting certain demographics based on location or other factors like age or interests.
Twitter, Instagram, LinkedIn and Pinterest as other alternatives to Google Ads
Twitter is a place to communicate with anyone around the world as long as they have internet access. It's a social networking service that allows users to post tweets about what they're doing or thinking at that moment. When you sign up, you can create a profile and then tweet publicly or privately from it. You can also set your account so that only people who follow you will be able to see your tweets.
Instagram was introduced in October of 2010 and has since become a leading platform for visual content creation and sharing on the internet. This online application lets users take photos or videos, apply filters, and share them on their feed for people to enjoy. One of the things that makes Instagram such a powerful tool is its ability to share your posts with a much broader audience by linking to your other social media profiles. In this way, you can attract potential customers from Twitter or Facebook into following your business on Instagram too.
LinkedIn is an online social networking service that people use to stay in touch with current and potential business contacts. It's a place where professionals can connect with one another to share their ideas, projects, and job opportunities. It's also a place to share business-related content with people in your field so that they can learn more about what you do. What makes this platform so effective is the fact that individuals who visit your profile page will be able to see how closely they are connected to you professionally. If they're intrigued by what you're doing, they may be more likely to work with your company.
Pinterest is an online pinboard that people use to collect and share things that inspire them on the web. Users sign up, create a profile, and start "pinning" their favorite photos to boards. There are many businesses using Pinterest as an alternative to Google Ads because they have a wide audience that is highly engaged. One of the reasons it works so well for businesses is that if you run a contest or giveaway on Pinterest, people will not only sign up to win but also share your brand's invitation with their friends and family through social media, simply by clicking the Pinterest share button.
Microsoft Ads as an alternative to Google Ads
Microsoft Ads is a service that has become popular since its 2009 launch. It's a way of advertising for both desktop and mobile. It uses behavioral targeting, which is a method that exploits the browsing habits of users. The system allows advertisers to reach audiences who are most likely to convert based on their demonstrated interests and preferences, thereby increasing the likelihood of success with ads. There are three different formats of Microsoft Ads: search-based, display-based, and social media-based ads.
In addition to the three formats, there are also two options for creating your ads: creating them from scratch or using an ad generator. If you're just starting out with this form of promotional activity, then the latter option might be more helpful because you can use a pre-created template to build ads that are similar to what has worked for other businesses.
Microsoft Ads is different from Google Ads in three main ways: it's a great option to buy website traffic cheap, 24/7 live chat support and the technology used is very advanced. Since this platform also shows ads based on your location, you can also use it to target users who are located near your physical store, known as "Geo-Targeting."
The Microsoft Ads interface is overall pretty easy to use so you don't have to be a professional with advertising skills or knowledge in order to find success. You can sign up by creating an account on the platform's website and then follow the instructions provided to get started.
Conclusion
Google Ads can be a powerful tool for advertising your brand but there are many alternatives out there that you should consider as well. Social media networks like Facebook, Twitter, Instagram, and Linkedin offer the opportunity to target specific demographics with lower budgets than Google Ads requires. Microsoft Ads is also a great option for those who want to find cheap web traffic from people using the Bing search engine and other partner networks. These platforms also have other benefits too because they allow customers who follow your business on one platform to start following it on another social network where they might not otherwise have found it!
Filed under: Tips & Tricks

---