Few tips to excel in the art of website designing
Tuesday, April 11th, 2017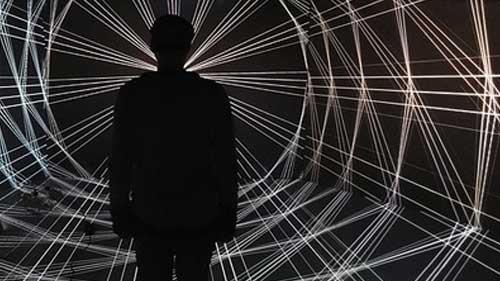 The modern world has moved into the virtual world of internet. This is the ultimate tool of globalization. You can let the world know about your products, your talent, yours thoughts, your philosophies of life by simply creating a website for your company or yourself. In fact, a good web designer is always in demand. Membership websites can be started if you can become a good web designer.
Web design is not really child's play. You need to be smart as well as creative. Like all creations, web designing has no bound. Following are certain tips that help you to excel in this field:
First and foremost, you need to know it is not only about creating a good looking website. A web designer is responsible for an effective marketing, planning and communication. He needs to display a huge amount of information in a packet that is not only edible to the relevant public but should leave them craving for more. By edible we mean that communication should be loud and clear. There should not be any line that can leave your visitor with doubts about the basics in your website.
Think like a guest who is visiting your website for the first time. He should be impressed. He should be able to access all the needed details without being obstructed. For example, he should not be forced to write long forms asking for a large number of personal details on his first visit to your website. Asking for few contact details like email and phone for your initial customer database should be all, at least in the beginning.
If you are designing a website for your company or for others, you should be clear about the target audience and also about the preferences of your client. You should be prudent in your research regarding this.
Good looks always work. The art of web designing has many perspectives or infinite possibilities. You need good quality resources to learn it. If you are looking out to learn it all by yourself then you can consult Codeacademy: a very useful website popular among amateur web designers. There are several Ebooks available over the internet. If you want to understand the technical part of web designing you can download a copy of Getting Real written and complied by 37Signals. If you are trying to conceptualize the graphic designing part, then you can read the book by the famous Mark Boulton. It is called 'A Practical guide to Designing for the web'. The book deals with all the three aspects of graphic designing like layout, typography and color. Of course you can consult professionals in this field if you are not looking out for freemiums or free articles.
Never underestimate your competitors. You should always upgrade yourself with the new ideas and technologies in the current market. This is a highly competitive profession. To be in the front row, you need to know more than enough!
Receive thousands of social media traffic now with 10KHits! Sign up to 10KHits here.
Filed under: Tips & Tricks
Tags: design, graphic, graphic design, web design, web designer, website design
---