Expand your career openings with Cloud computing IT certification
Tuesday, November 1st, 2016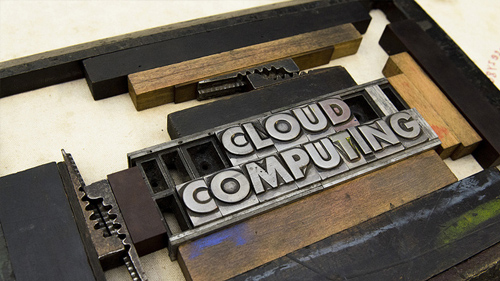 Cloud computing is internet based computing whereby people are able to access applications and programs from the internet unlike the old method where such applications could only be downloaded from a physical server or computer. Cloud computing IT certification is therefore the training that entails intensive and a deeper understanding this type of technology that is growing quite fast in popularity. A person with this training is able to provide cloud-computing services.
The new technology has gained a lot of recognition among many institutions due to its reliability and flexibility. This is mainly because it is cost effective as at times there is no need for buying servers, software, licenses, and the necessary hardware. The fact that this technology is quick and highly mobile also attracts most businesses.
Identifying a good trainer should not be hard; one should ensure they are registered with a renowned institute or boards for example, Project Management Institute (PMI), the National Association of State Boards of Accountancy (NASBA). However, there are no formal prior requirements for one to join this profession. Before settling on a specific trainer, one must first understand their needs to help them choose the best trainer based on those needs.
The course is a three level training program that covers a wide range of topics such as privacy and risks, adoption and management plan, identifying and management of security and advanced technologies. In the first level, the learner understands the principles of the module while the second level helps them to address the challenges and provide services of the new technology. The third level is the most important as the student gains management skills that enable them to successfully manage and deploy different types of the technology, which makes them the best professionals in their field.
As most people lack formal training in this niche of computer operation, the module offers them the best methodology of learning and understanding the complex systems. This knowledge enables a student to successfully implement and maintain systems. The student also acquires the ability to understand and recommend the suitability of the new technology for different applications.
Assessment, which involves multiple-choice questions, is usually given on completion of each level. The participants' ability to understand all the concepts and apply them in the right manner is evaluated. Those who pass the test successfully are awarded certificates.
Getting credentials in such an area is very important to the students since it helps them to gain reputation and esteem in the job market as certain clients prefer to only hire the best qualified person with the right documentation. Furthermore, students are able to gain their clients' trust as they have official documents to prove their expertise. Holders of this certificate are therefore able to compete favorably in the job market.
The duration of the course varies usually depending on one's masterly ability and level of knowledge on the subject matter. Learners with prior experience or those with formal training in computer related fields generally take a shorter time. The course lasts for a few weeks and may involve presentations, seminars and testing of new computer skills.
If you need millions of visitors to your website, sign up to our traffic exchange today at https://www.10khits.com/signup.
Filed under: Tips & Tricks
Tags: certification, Information technology, it, IT certification, IT computing
Disclaimer: This information is intended for informational purposes. Some information may not be accurate or current and are of the author's opinion (not 10KHits). It's not meant as financial, investment advice, a recommendation regarding a course of action or legal advice.
---