Digital Marketing of 2022 Strategies for a Technology Driven World
Tuesday, March 1st, 2022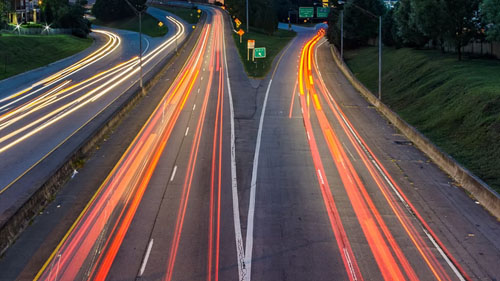 What does the future hold for marketing? With advancements in digital technology, it has never been easier to engage customers and increase sales. Consider these five trends that will shape the world of marketing in 2022 and help drive free website visitors to you:
-Customers are more aware than ever before about what is happening with their data.  The GDPR went into effect last year and ushered in a new era of privacy regulations for businesses across Europe. Consumers have become more savvy about how they share information online, and this trend will only continue as people learn more about internet security risks. Marketers must be prepared to provide increased transparency when it comes to customer data collection policies if they want to maintain trust with consumers.
-Advertising is becoming less profitable due to ad blockers which is why traffic exchanges might be a better idea.  In 2017, the number of users with ad-blocking software jumped by almost 30% globally to more than 600 million people worldwide according to a study conducted by Adobe and PageFair. This is particularly alarming for publishers, who rely on advertising revenue in order to continue producing quality content that consumers want to read every day. Marketers must look for creative ways they can engage customers without relying on invasive pop-up advertisements if they hope to keep their business afloat.
-Brands will need strong influencer marketing campaigns in 2022 as digital word of mouth becomes increasingly powerful online. According to the Andaz London Blog, 80% of respondents said they trusted recommendations from friends and family over any other form of communication when it came to making purchase decisions. The popularity of influencer marketing campaigns is based on the fact that people trust recommendations from those they know and not just strangers. Marketers will need to work closely with their target audience in order to fully understand who their most influential customers are before hitting them up for a product endorsement.
-Cognitive technologies such as machine learning and natural language processing (NLP) have grown exponentially over the past few years, making it easier than ever for marketers to monitor consumer trends online. These cognitive tools enable businesses to gather actionable insights about customer sentiment around different products or services which can be used improve operations efficiently. In 2022, expect more companies to use these types of artificial intelligence applications because they allow marketers stay ahead of competitors by providing valuable insight into customer buying trends.
-With more marketers using chatbots to improve customer service, the industry of voice technology is growing rapidly worldwide. According to a study by Tractica, in 2016 there were around 20 million smart speaker devices shipped globally while that number soared over 70 million last year. This increase in popularity has also increased awareness about how people can use these tools for entertainment purposes as well as keep them connected with friends and family through video calls or messaging apps. Marketers will need to find ways they can engage customers on this new platform if they want their business to stay relevant in 2022.
Need a traffic boost for your website or blog? Get free website visitors on our traffic exchange today!
Filed under: Tips & Tricks

---