Delving in the E-Commerce Industry – Why Choose HootSuite
Tuesday, October 20th, 2015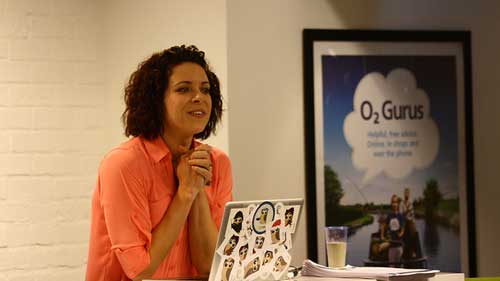 If a company wants to survive in the digital era of today, it should not compromise when it comes to using a reliable e-commerce tool. It is only with a reliable e-commerce tool that a company can run a reliable online store. Without reliability, customers will not make any purchases on an online store, causing the company to lose its income. Therefore, it is highly recommended that a company consider using the tool known as HootSuite. Speaking of this tool in particular, there are plenty of benefits that it can offer, as listed below.
Daily Campaign Tracking and Engagement
To begin with, HootSuite enables its users to build on the community within every single day. Or, if that does not sound appealing enough, users of this very tool can also launch a one-off campaign. In addition to that, for active accounts, users are also allowed to set up streams of the contents they intend to monitor. Also, when it comes to organizing updates on campaigns, HootSuite offers a batch scheduling feature that can often prove to be pretty handy.
Secure Setup
Taking into consideration the fact that there are literally dozens of social networking sites in existence to date, it becomes very important for a company to determine proper access rights. After all, not every single person in a company will be allowed to access certain areas, especially the sensitive ones. Thankfully, HootSuite also covers this need with the Secure Profiles feature. This feature also helps prevent users from embarrassingly send out tweets as they will be prompted first prior to their tweets being sent out.
Success Measurement
One of the most important things while using an e-commerce tool is to be able to measure the success rate after using the tool. This is why HootSuite comes with an updated analytics tool. Featuring a new, user-intuitive design, this feature can now produce customized reports to users of the tool. This can really help a company reach more and more clients in the years to come.
Requesting Help and Providing Feedbacks
Unlike with other e-commerce tools available out there, the employees that work on HootSuite also use this very tool for their marketing purposes. That said, the employees should know very well just how the tool works and what areas that may need to be reworked. After all, the employees are always in the attempt to build the HootSuite community daily, such as by sending broadcast messages in a periodic manner. All this makes it easier for HootSuite customers to request for help from the team behind the tool.
Also, the HootSuite team will be more than happy to receive feedbacks, too, after providing their help to the customers in need of it. This will help inform the team if the tool needs an addition of features in the future. This, in turn, results in a better tool for everyone, be it the HootSuite team or the customers.
Need a traffic boost for your website or blog? Get free website visitors to your site today at 10KHits!
Filed under: Tips & Tricks
Tags: 10khits, e-commerce, e-commerce tools, ecommerce, ecommerce tools, hootsuite
---