Buying Traffic Website Visitors: What You Need to Know
Wednesday, January 26th, 2022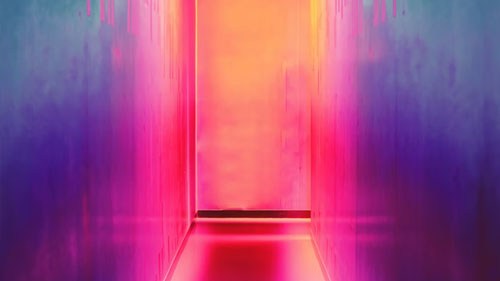 Buying traffic website visitors is not a new idea. In fact, it's been around for more than 10 years. In the early days of the internet, marketers were able to buy and sell website visitor traffic as if it was a commodity on stock market exchanges. They would literally bid against one another in real time and then receive payment once they had won the bid for that particular visitor. This has changed now though with digital marketing evolving so much over recent decades, making buying traffic no longer an option worth considering as such methods are outdated and ineffective now.
Nevertheless, there are still companies around who sell traffic, but more on this later.
What are website visitors
Why do you need them
How to get them
Ways to keep your traffic high
How much does it cost per visitor
Considerations when buying traffic
Conclusion
What are website visitors
Website visitors are people coming to your website, checking it out and then leaving. This can happen for many reasons, which is why you need to understand whether the traffic on your website is good or bad. It's not just about quantity – number of visitors – but also quality – how long they stay and what action they take.
Why do you need them
You might need visitors to your website for a number of reasons: it could be so that more people know about your product or service and can see what you have on offer; so that potential clients who are looking for the same thing as you, and more , find you and reach out to you, or perhaps it's just because you like the idea of having visitors coming into your website.
How to get them
There are loads of ways to get website traffic; however not all methods are created equally. The quickest way is to buy traffic website visitors from a reliable source. There are some good strategies which will drive targeted visitors to your site and there are also some very spammy strategies which will get you nowhere – it's up to you to decide whether the traffic is worth it or not.
Search Engine Optimisation
Social Media Marketing
Content marketing / blogging
Paid Advertising
Word of mouth / referrals
Guest Blogging
PR Strategy
Email Marketing
Banner Advertising / Native Advertising
Display Network
Pay Per Click (PPC) advertising
Influencer marketing
Content syndication or distribution
Ways to keep your traffic high
There are a number of ways to keep your traffic high and coming back to your website. One of the most effective ways is to continually produce fresh, new and engaging content. This could be in the form of blog posts, articles, videos, images or podcasts. If you can keep your visitors engaged, they're more likely to stick around for longer and even tell others about your site.
Another way to keep your traffic high is by using social media platforms to drive people back to your website. You can do this by sharing your latest content on Twitter, Facebook, LinkedIn, Instagram and other social media sites. You can also use social media ads to target specific audiences and get them interested in what you have to offer.
You can also use email marketing to keep your website visitors engaged. If you send out emails on a regular basis (weekly or monthly), then it'll help to build trust and show other people that there's someone behind the brand who they can relate to.
Finally, another way to get more traffic is by using paid advertising. You could try social media ads, Google AdWords, banner advertising, pay-per-click online marketing and so on.
How much does it cost per visitor
The price you'll be paying for your website visitors will vary depending on the source of traffic you choose to use. The cheapest option is using free search engine traffic providers like Microsoft Ads, DuckDuckGo or AdWords. These tend to be free upfront, but you might end up paying for your visitors if they don't convert into sales or clients. Social media advertising tends to be much more expensive than search engine marketing (SEM) and banner ads, and this is because you're using a targeted audience in order to get the most out of your money.
Paid advertising prices depend on what kind of campaign you're running, whether it's for clicks or impressions, and what your target audience is like. You should also take into account the quality of website traffic you want to get, as this will affect how much money you'll need to spend in order to pay for it. If you'd like to get higher-quality traffic (which is likely to have a conversion rate of around 2%), then you may need to stump up more money.
Considerations when buying traffic
There are a few things you should consider when buying traffic to your website for the first time. You need to make sure that the traffic is going to be relevant and of good quality. Make sure that the method of advertising is one that suits your purpose, too – if you're after something more long-term, then banner ads might not be the best option for you.
In order to get a feel for how much traffic it'll take to create a certain number of leads, use this formula: the number of leads divided by the amount of website visitors multiplied by 100 and divided by 100 again.
Number of leads ÷ Amount of website visitors x 100 ÷ 100 = % of website visitors converting into leads
For example: if you get 100 new visitors and 10 of them buy something, your conversion rate would be 10%. If you'd like to up this to 20%, then try buying an extra 100 new visitors.
You should also take the cost per visitor (CPV) into consideration when buying website traffic. If you have a low budget, then it may be wiser to fork out more money to get higher-quality visitors instead of just aiming for the cheapest option.
Finally, consider whether or not your targeted audience is likely to be spending time on websites that are used for buying website traffic. It'll probably be much easier to promote via search engine traffic or social media ads when you're trying to get website visitors to buy something, as opposed to banner ads.
Conclusion
Buying website traffic is a great way to generate more leads and sales for your business in the long run, but make sure you pick the right traffic source in order to get higher-quality visitors. You should also consider how much it'll cost per visitor and whether or not they will be likely to buy something once they arrive on your website.
If you'd like more information about buying traffic for your website or business, sign up to our website now.
Filed under: Tips & Tricks

---