Blogging tips for beginners
Friday, August 12th, 2016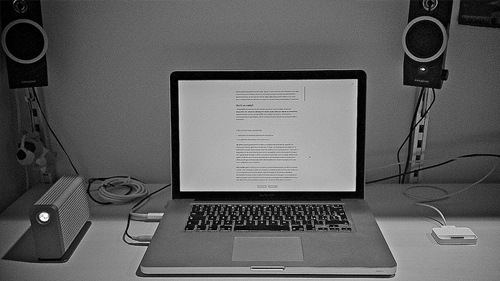 It is exciting to see how much blogging has come age. With the kind of treatment top bloggers get in various events and around social circles, the allure of clinching the position of the best blogger is quite understandable and much welcome. Without mentioning the salaries that some top bloggers make, being a big-time blogger has a lot of other benefits. However, before you get to the top, you have to start somewhere and that is why we are all here.
To get started as a blogger, you need to have a website, find what to write about, set the tone, build a brand and create a following. What if I told you it is not as easy as it sounds? For whatever reason you want to start blogging, here are some proven, tried and tested blogging tips for beginners;
Write blogs on what you love.
What do you love, what are your interests, what makes your heart race? That is what you should write about. Chances are, the passion you have for a particular interest will be the hallmark of your blogging success. Keeping a blog up and running is quite a daunting task. Make it much easier by writing stuff that you really like. I like giving tips and advice, I also like making other people succeed. This is what keeps me going because I write about it anywhere anytime.
Be different and original.
Chances are, whatever topic you choose to write on in your blogs, there are already bazillion other blogs out there on that very same topic. What you need to do is to think about something interesting and at the same time different and original to offer your audience. Put some time aside to find out what other bloggers are writing about concerning your topic of interest. Having done that, you will be better placed to come up with some of your own original ideas without being irrelevant.
Be natural.
Let your personality pour out right through your blog. The easiest way to say it is to write as you talk. I like to be engaged and am sure a lot of other readers like to be engaged too. Let your audience see the person behind the blog. Build a connection with your readers through your writing.
Have superb content.
Write something you would be proud to read out in an auditorium. Avoid being obvious. Put some effort in being creative, informative and entertaining all at the same time. The internet –and magazines for that matter- is full of the mundane. Being inspiring, witty and informative will make you stand out.
Quality images and videos.
I hope intending to use some photos and even videos in your blogs, aren't you? You really should, and make them awe inspiring while you are at it. Photos and videos make things interesting. Avoid using stock photos from just anywhere in the internet. If you cannot take some of your own, there are numerous sites out there that offer quality user generated photos.
Go social.
Social media platforms offer a great way to showcase your blogs and build a following. However, it is important to be strategic and consistent because one wrong turn in any social networking platform could be disastrous.
Make friends.
Don't be too cool to make friends with other bloggers; even the ones that are just starting out. Learn where bloggers hang out, and get into their circles. I am sure you will make friends who will teach you a thing or two about blogging.
Lastly have fun.
Are you in need of website traffic to your website or business? Receive free website hits to your site today by signing up to 10KHits!
Filed under: Tips & Tricks
Tags: beginners, blog, blogging, blogging tips, blogs, tips
---