A Guide to Acquiring High Quality Leads
Thursday, May 25th, 2023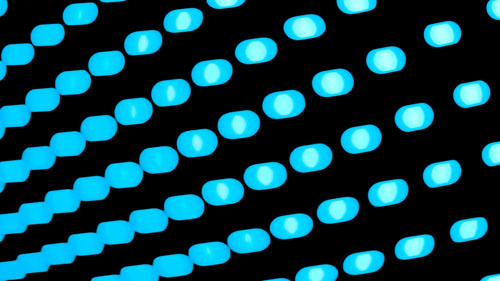 Do you want to buy website traffic? This is the article for you.
There are many ways to buy website traffic, and we'll explore some of them in detail. You may be wondering why buy site visitors when there are so many other methods of getting them for free or at a low cost. Paid advertising has its benefits as well as disadvantages, which we will also cover in this article. There's no denying that buying traffic from sites like Google Ads can be expensive, but it does have features that make it worth considering if your budget allows it. If you're looking for a quick fix with instant results then paid advertising might not be the best option for you, but if you're willing to spend a bit more time researching how the system works, the benefits can be quite rewarding. We'll discuss these points throughout this guide.
What is paid advertising and how does it work
Advantages of Paid Advertising
Disadvantages of Paid Advertising
How to set up a Google Ads account
Tips for using Google Ads wisely
General guidelines to buy website traffic online
Final Thoughts
What is paid advertising and how does it work
Paid advertising is a form of marketing in which businesses pay to have their advertisements displayed on websites or search engines. When you click on an advertisement, the business that created it pays the website or search engine a fee. This fee is known as the cost-per-click (CPC).
Advertisers can choose where their ads are displayed based on the keywords they choose. For example, if you run a business that sells shoes, you might want to target people who are searching for terms like "buy shoes online." Paid advertising allows you to place your ad in front of these people when they are searching for related terms.
How does paid advertising work?
When someone visits a website or types a query into a search engine, that site or search engine collects the information entered into a database. An ad is then served up to that user based on what they are searching for. The advertiser pays each time someone clicks on their ad. Pay-per-click is an online advertising model used to direct targeted traffic to websites, in which advertisers pay the publisher (the owner of the website) when the ad is clicked.
The cost-per-click model works on a bidding system in which advertisers compete against each other to have their ads seen by people who search for specific terms or phrases. In some cases, more relevant ads get a higher ranking and more exposure, although this does leave room for abuse where irrelevant ads get a high ranking and therefore more exposure.
Paid advertising is, as the name suggests, advertising where the business pays to have their ad seen by targeted users. The payment method is usually per click (CPC), like Google Ads, but there are other types of paid advertising such as pay per impression (PPM) and pay per order (PPO).
Advantages of Paid Advertising
Depending on what you're advertising and who you're targeting, paid ads can be extremely effective if used correctly. Here are some reasons why it's worth considering:
You can choose where your ad is displayed and which group to target. With SEO and social media marketing, you can't always control where your ad appears or who will see it. With paid advertising, you can choose what websites and search engines (Google, Yahoo etc.) to advertise on and even bid per keyword phrase/search term that you want your ad to be displayed next to.
You're able to direct targeted traffic towards a specific page.
The results are instant, providing value to the advertiser as soon as they begin to see an increase in click-throughs.
Paid advertising can be extremely cost effective for certain products or services that have a high return on investment (ROI).
It's easy to track how well your campaign is doing and how many people are clicking on your ads.
Online advertising has a high level of transparency, allowing advertisers to see exactly which ads are performing well and which ones aren't. They can then allocate more resources towards the successful campaigns while minimizing their losses on the unsuccessful ones.
You can use paid advertising for lead generation.
It can improve the image of your business by creating a better impression on potential customers and clients. This can be particularly important if you're looking for high quality leads or to promote your services at scale.
It's simple; once you've set up an account, it takes very little time and effort on your part to begin placing ads.
It can help you reach a wider audience and allow you to put your services in front of more people than would be possible with organic traffic alone.
Disadvantages of Paid Advertising
While paid advertising is in many ways superior to the other marketing methods, it's not without its downsides:
You will need to invest money in the campaigns, either with an initial lump sum or through regular payments.
The results can vary significantly depending on the audience you're targeting and how well-matched your ad is to them. With SEO this is less of an issue because Google's algorithm takes into account all of the relevant signals before placing your ads.
You will need to pay for each click or impression, which can quickly add up over time if you're not careful. If the quality of your ads is poor, the cost-per-click/cost-per-impression (CPC/CPM) can be very high.
It takes far more time and effort to manage paid campaigns than it does to use the other marketing methods.
Paid advertising requires you spend a significant amount of money upfront before seeing any results, and this can be difficult if you're on a limited budget.
You may need to work with agencies that take a cut of your profits in return for managing your campaigns.
It can be difficult to determine the ROI of paid ads without carefully tracking them over time.
You may not get the same kind of visibility that you would with organic or social media methods, which can result in fewer visitors overall if you don't spend enough on impressions and clicks.
The competition can be extremely high for many products and services, so it may not be possible to reach the audience you want without paying for ads.
You might be wasting money on clicks or impressions from people who are outside of your target market, which is common with geographical targeting options.
How to set up a Google Ads account
If you're looking to get started with paid advertising, Google Ads is a good place to start. Setting up an account is simple, and the process is very similar to creating a new Gmail account. Here are the steps you need to take:
Go to https://ads.google.com/ and click on the "Create an Account" button.
Enter your name, email address and password into the corresponding fields and click on the "Next" button.
Read the Google Ads Terms of Service and Privacy Policy and check the box next to "I agree" if you agree to them. Click on the "Next" button.
Enter your business information into the fields. Click on the "Next" button.
Select your country and enter your phone number where prompted to do so. Click on the "Submit" button.
Google will send you an SMS verification code, which you'll need to enter into the next page in order to finish setting up your account.
Your account is now set up, and you can start advertising right away. Before you begin, make sure to set up conversion tracking by clicking on the "Tools" option in the menu and selecting "Conversions". This will give you an idea of how many people are responding to your ads by buying products or services through them.
Tips for using Google Ads wisely
When using Google Ads, there are a few things you can do to make sure you're getting the most out of your campaigns:
Make sure you target the right audience with your ads. This means taking into account factors like location, interests, and demographics.
Use negative keywords to weed out people who aren't interested in what you're selling.
Write compelling ads that encourage people to click through to your website.
Experiment with different bidding strategies to find the one that works best for you.
Monitor your campaigns closely and make changes when necessary.
Keep track of your conversion rate and ROI so you can see how effective your ads are.
Some general guidelines for successful online marketing campaigns:
Choose the right keywords and optimize your website for them. You should use keywords that are:
– Relevant to your business
– Frequently searched by potential customers
– Easily found near the top of relevant search engine listings
Create compelling ads and place them on sites where potential customers go. The best places to advertise include:
– Paid search engines like Google Ads and Microsoft Ads (though these will require a paid subscription)
– The websites of related associations or other organizations, such as consumer electronics sites
Encourage visitors to visit your site by offering incentives in return for their contact information.
A/B test your campaigns to find out what works best for you.
Track the success of your marketing efforts carefully and make any necessary adjustments to optimize them. If you do this, you should enjoy plenty of success in your advertising campaigns!
Final Thoughts
If you're looking for a step-by-step guide on how to get more visitors to your website or blog, this article is for you. From Google Ads and paid search engines to social media sites like Facebook and Twitter, there are many places where you can advertise online. We've taken the time to list some general guidelines that should help with any marketing campaign so if all else fails, take a look at these tips!
Filed under: Tips & Tricks

---