8 Ways To Get More Website Traffic With Little Effort or Money
Friday, January 21st, 2022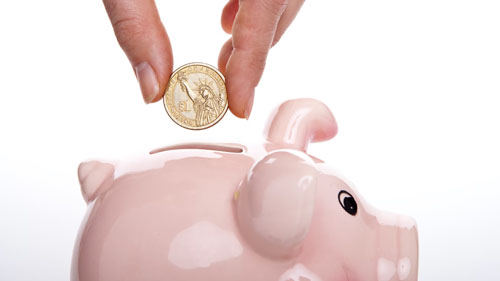 In today's world, it seems like everyone is looking for a way to stand out from the crowd. This can be especially true in this age of social media and content marketing. People are always trying to find new ways to get their company or product before as many people as possible. One way that you can do this is by finding a niche, something that no one else is doing, and then filling it with your own creative ideas. In order to make sure that you have found an untapped niche worth exploring, here are some things which you should consider:
– Is there any competition? If not, then there may be potential for success!
– What does your target audience want? And how can your business fill those needs?
– Does what you are selling or offering have value? If not, then there is no point in continuing on!
8 Ways To Get More Website Traffic With Little Effort or Money
Research your target audience's keywords and make sure they are found on your website. This can be done by making sure that the words and phrases appear as meta tags or in the actual content. This will help your website to be found by search engines and thus more people will see it, which means more potential customers!
Keep a list of blogs that target your market and share them with other companies in the same industry. This way, you can create a sense of community that might get your company noticed!
Write more articles about what you have to offer and share them on social media platforms such as Facebook, Twitter, Pinterest and others. This will help drive traffic to your site from people who have no idea that you exist until now! When more and more pages of your website is indexed on Google, it's a free website traffic booster as your website becomes more easily seen.
Try posting pictures of what you do with a link to the website. This way, interested individuals can look into what you have to offer. Not everyone will click on it or take action, but just having your site out there in their minds is a step toward getting more traffic!
Post videos of what you do and link them to your site as well. There are plenty of accounts on YouTube which you could share your videos with so that they get more views. Don't be afraid to post them on your own channel!
Look for other companies in your industry who are having trouble getting noticed and see if you can work out a deal to promote each other's business on social media platforms or through blog posts. This way, both can get more traffic and hopefully, sales too!
Offer discounts, giveaways and coupons to try and entice people into giving your site a look. People like free things and you never know if this might be what it takes for someone to find out about what you have to offer so that they become a customer!
Don't be afraid to simply ask for people's business! People like it when they are asked for their opinion and you never know, if the person is actually in need of what you have to offer they may end up becoming a customer after hearing your plea!
Think about ways that your business can get more traffic without having to pay for ads or promotions. If you do have to purchase ads, make sure that they are targeted correctly so you get the most out of your money!
Conclusion
In this article, we have discussed a few ways that you can increase website traffic with little effort or money. Whether you're looking for additional social media followers, blogging about what your business offers to prospective customers, or asking people directly for their business-it all has the potential to grow your site's online presence and earn more sales in the process. If any of these strategies sound like they could be helpful for getting started on increasing web traffic at no cost to you, please share this plan with others!
Filed under: Tips & Tricks

---