5 Things that Make YouTube the best site ever
Sunday, September 2nd, 2018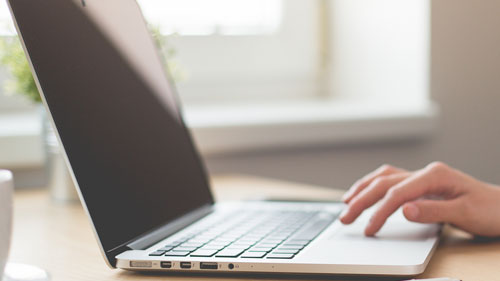 Since the advent of YouTube, the world has become a different place. Time and time again other video sharing websites have been touted to overtake YouTube but that has yet to happen and YouTube is still the crowned king of video sharing. It is not only a place with videos of funny dogs and children to make us all laugh. It is quite possibly the best social media website ever and the reasons supporting this thesis are listed below.
Something For Everyone: Everyone who has been on the internet for any amount of time knows the sucking power of YouTube. You go in to watch a 50 second video of how to fold a napkin and next thing you know, five hours have passed. The variety of content available on the site is incredibly diverse, from cute animal videos to experts talking about the latest financial crisis; it has something for everyone. It can be a source of entertainment or knowledge, well depending upon what a person want.
Better than Traditional TV: The content that a person views on YouTube is mostly targeted according to their preference unlike traditional tv channels, thanks to data analytics. You can follow various channels and the suggestions you will get for other videos are based on what you like. Additionally, because the creators mostly create the content based on their audience preferences found through comments etc., it almost feels like it was made specifically for you.
Learn New Things: The huge assortment of videos means that YouTube acts as one of the best learning tools. It has the potential to become a very powerful educational tool. New to cooking? Learn the simplest to most complicated recipes from watching the countless cooking videos. Ever wondered why everyone is so great at makeup these days? You can thank the numerous makeup tutorials. Thinking of exercising and being healthy but no money to join a gym? Once more, YouTube comes to the rescue.
Making Money: Everyone can make money through YouTube by allowing the website to place adds in your videos. This is one of the ways that the creator makes sure that the content on their website is original and helps protect your content. Everyone in today's generation has toyed with the idea of opening up a YouTube channel, building a subscriber base and becoming richer.
Helping Nobody Become Somebody: An aspiring singer/producer/director from a small town with no hopes of ever been anything more than a local star, uploads a video of himself/ film etc,. and next thing you know, it becomes viral. There has been many aspiring stories in which new talent has been picked up by the main media because of the video becoming popular. It makes a person think they can dream big and aspire to be somebody one day and this is one of the things, which make YouTube the best out there. No other website has this kind of reach.
HOT DEAL: Buy website traffic from 10KHits today and use our promo code: BOOST400 on your Business plan order to get an additional 200,000 website visits FREE!
Filed under: Tips & Tricks
Tags: best, buy website traffic, marketing, online marketing, site, vlog, vlogging, youtube
---