5 Great Tips to Market Your Brand on YouTube
Wednesday, June 17th, 2015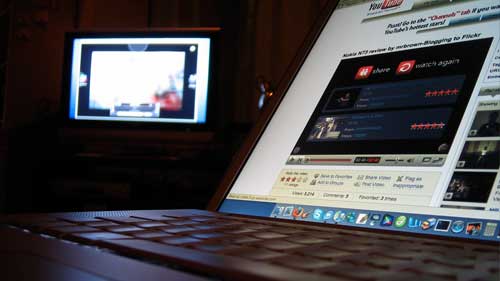 Move over television, YouTube is here. Today, this platform is actually giving the television channels a run for their money by heavily eating into their market share. And why not, it is easily available, mobile, costs less and offers far more variety than television ever can. It is no wonder that brands are aggressively competing to get into this space.
More than 35 hours of video gets uploaded on YouTube every single minute. Just imagine the amount of content available out there! Every bit of it is competition at one level. Hence, before you throw all your marketing money into YouTube, here are 5 tips that will help you to maximise your marketing results on YouTube.
1) The videos made should be interesting
As the old saying goes, Content is the king! One way of creating viral videos is to have cute baby pandas dancing for you. But if it is not relevant to your brand and audience, then it is of no use. You must create videos that are easy to understand, relevant to your audience as well as helpful to them.
2) Your video should be searchable
It is not enough to just have a great video. When someone is searching for something that your video addresses, your video should throw up in the search results. For this, it is very important that the right title is given to the video. The description given should be concise and crisp but have all the required keywords and should perfectly describe what the video is about. Give the right tags and annotations to your video and this will make sure that you video pops up in the search results when people are looking for something similar. This can also help your YouTube channel to acquire subscribers.
3) Brand your YouTube page well
It is important that you turn your YouTube channel into a destination for the people who land up there. You do not need to spend a bomb on the same. You can upload a customised mast head, change the profile picture, have a short bio that describes you and shuffle around the layout a bit. All these features come free of cost. Of course, if you are willing to spend big monies then you can create a completely customised look of your own for your YouTube channel.
4) Organise your content well
Use playlists and organise your videos properly. Group similar videos together under a single playlist. Keep the most important video as the main featured video that plays by default when someone lands on your YouTube channel.
5) Use ads on YouTube
Last but not the least; ensure that you make use of the multiple ad options that are available on YouTube. As per your brand requirements, you could bid on a keyword, run Call To action ads that can lead from your video to your website, invest in YouTube road blocks etc
These tips and tricks will surely aid in increasing the visibility of your business on YouTube. If you can add on the support of other social media platforms to the mix, it will be an icing on the cake!
Are you ready to boost your website traffic for free? Sign up for free website traffic at 10KHits!
Filed under: Tips & Tricks
Tags: 10khits, video marketing, youtube, youtube marketing, youtube promotion, youtube sales
---